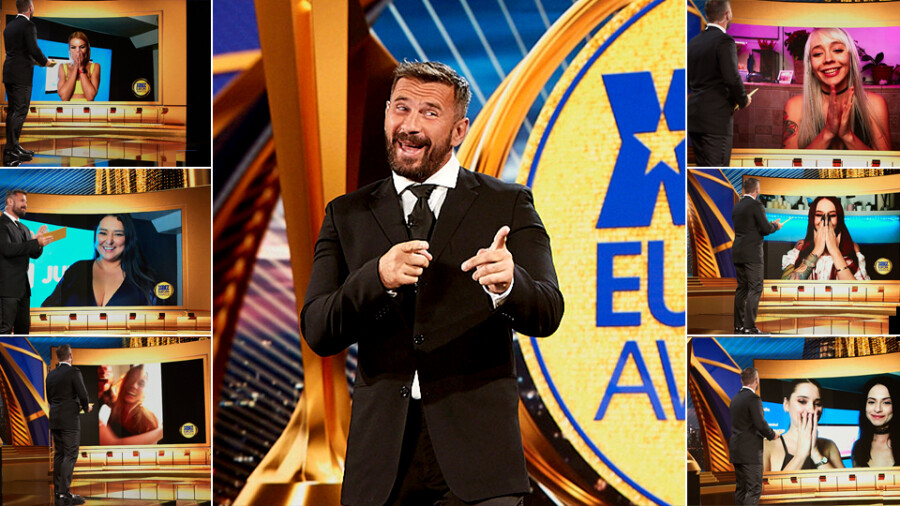 2021 XBIZ Europa Awards Show Now Streaming Online
LOS ANGELES — XBIZ is pleased to announce the 2021 XBIZ Europa Awards, presented by Satisfyer, and hosted by suave Gallic superstar Manuel Ferrara, is now streaming online.
"Everything is sexier in French!" declared Ferrara, as he set a flirty, celebratory tone for the industry's biggest night in Europe, which annually honors outstanding achievement across a wide range of fields in adult.
The ceremony was preceded by a glamorous, star-packed virtual red carpet emceed by the inimitable Texas Patti.
"We are pleased to offer the worldwide community the opportunity to relive the live virtual broadcast of the 2021 XBIZ Europa Awards," Events Director Moe Helmy said. "Many thanks to our European colleagues for being part of our fall events series and for their collective contribution to the growth and popularity of adult entertainment throughout the continent."
To watch the 2021 XBIZ Europa Awards, visit XBIZ.tv.
Read XBIZ's coverage of the ceremony here.