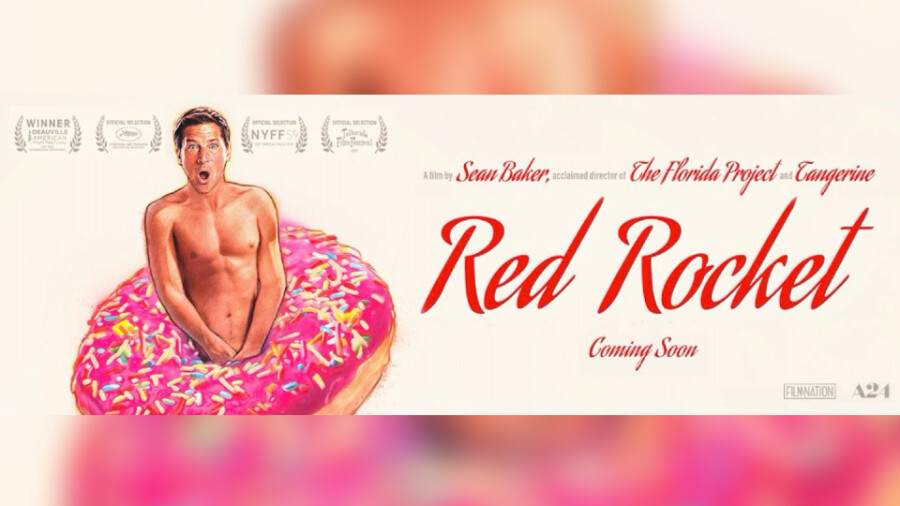 A24 Releases Trailer for Sean Baker's 'Red Rocket' With Simon Rex
LOS ANGELES — Distributor A24 has released a trailer for director Sean Baker's "Red Rocket," described as a comedic drama about a washed-up porn star, played by Simon Rex, who returns to his small Texas hometown.
Baker is known for "The Florida Project," which earned an Oscar nomination for Willem Dafoe, and acclaimed indie drama "Tangerine," which was filmed entirely with three iPhone 5s smartphones.
It's not Baker's first time exploring the fringes of adult; in 2012, he released the indie drama "Starlet," which follows an unlikely friendship that develops between an elderly widow and an aimless porn starlet. He and co-writer Chris Bergoch spoke to XBIZ about the film's adult biz cameos in April 2012.
"Red Rocket," co-written by Bergoch, earned raves following its debut at the Cannes Film Festival. 
"Freewheeling and kissed by the magic hour light like Baker's previous movies, 'Red Rocket' is among the filmmaker's best works," wrote Tomris Laffly for RogerEbert.com.
"Building off the scrappy beauty of 'Tangerine' and 'The Florida Project,' Baker again trains his sights on a vivid milieu and a fascinatingly singular character," said Tim Grierson for Screen International.
"Like Baker's previous films, this one deals with a very specific sub-culture that is used to the max to inform the often wayward characters. A highlight of the Cannes Film Festival 2021 competition, this wayward and raunchy outing will, like Baker's previous work, attract a following with a taste for something fresh and different," wrote Todd McCarthy for Deadline Hollywood. "As with its predecessors, this one feels at once carefully planned dramatically and yet quite open to what the actors bring to their scenes, which is considerable. In short, it could scarcely feel more alive."
As XBIZ has reported, the casting of Rex is a meta nod to pop culture; in the early '90s, under the name "Sebastian," Rex shot two solo masturbation scenes and posed nude for Brad Posey's boutique studio Club 1821 several years before the performer shot to mainstream fame as an MTV VJ, model, actor and comedic rapper.
The scant Club 1821 footage was repackaged continually for more than a decade; Rex himself eventually learned to poke fun at the experience. ("I guess that's why I became a dirty rapper and fuckin' comedic actor," he told an interviewer in 2014. "Because after you do that, you're fearless… I got no skeletons in my closet now.")
"Red Rocket" is set for release on December 3.