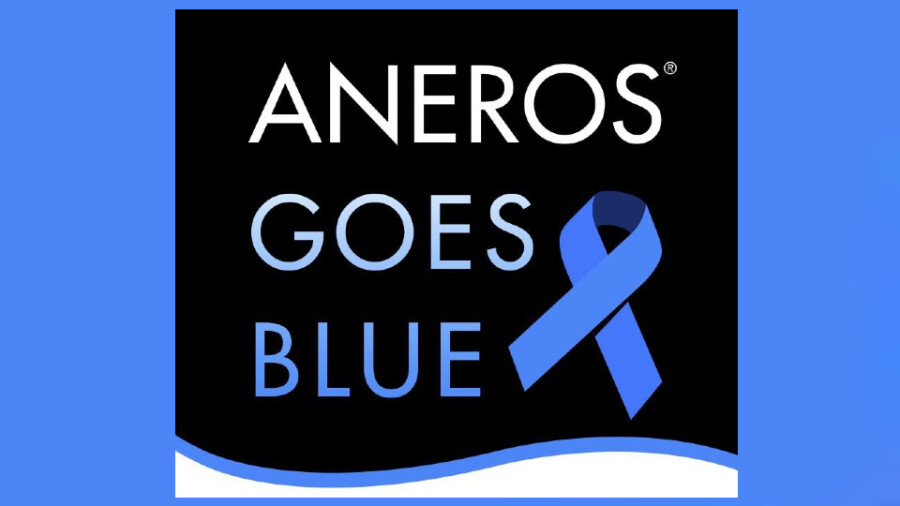 Aneros Touts Retail Support for 'Helix Syn Blue Trident' Special Edition
HOUSTON — Aneros is touting the "Aneros Goes Blue" retail promo kit, in support of the newly released Helix Syn Blue Trident Special Edition pleasure toy, to mark Prostate and Testicular Cancer and Awareness Month in November.
"The kit also includes table tents and sign wobblers for shelves and counters that feature prostate health information. Aneros bags, T-shirts and lanyards will also be provided for the retail staff and store, all colored blue to honor the blue ribbon of prostate cancer awareness," a rep explained.
Aneros has additionally partnered with Zero — The End of Prostate Cancer, described as a charity that focuses on prostate health, education and resources.
A portion from the sales of every Helix Syn Blue Trident will be donated to the cause; the toy was created to raise attention and awareness around prostate and testicular cancer in November and to "help spread more information related to prostate health with a focus on education, awareness, research and support," said the rep.
"Aneros is proud to release the new Helix Syn Blue Trident and honored to have partnered with a highly respected charity like Zero," Director of Sales and Marketing Brent Aldon said. "As a leader in the sexual health and wellness industry, it was important for us to not only dedicate a new product to prostate health and awareness but to provide our support to an organization committed to the same causes. This has been in the works for several years and we are so excited to finally launch. Ultimately, our goals are happier, healthier prostates and more resources and assistance for people with challenges."
In addition to the retail kit, Aneros will sponsor three contests in November open to retailers, distributors and web designers; details about the contests are forthcoming.
The company is now accepting pre-orders for the "Aneros Goes Blue" retail promo kit at [email protected]; supplies are limited.
Find Aneros online and on Twitter.