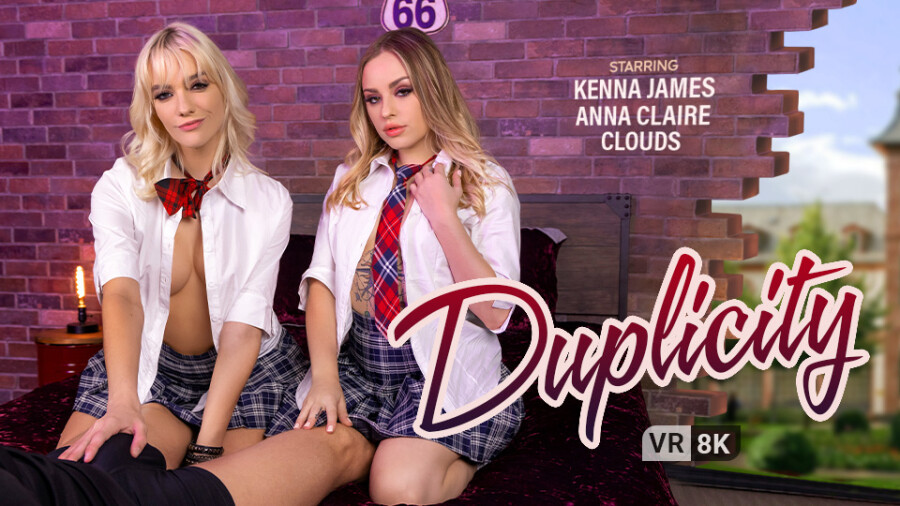 Anna Claire Clouds, Kenna James Star in 'Duplicity' for VR Bangers
LOS ANGELES — Kenna James and Anna Claire Clouds co-star in "Duplicity," a new taboo fantasy threesome from VR Bangers.
As the action opens, the viewer is placed in the role of Clouds' stepbrother, who has been spying on her. When Clouds brings James home from college, noted a rep, "it turns out that they are lovers, and they start touching each other and playing with toys."
With evidence of their secret relationship, the viewer blackmails the two women into having a threesome.
"Spying on your hot sister is a fantasy that we know that a lot of guys have," producer Ivan Harbakon said. "We turned it into something a little bit more special. We are allowing our fans and members to discover that their sis is indeed lesbian — which soon turns the entire situation into smoking-hot threesome action with two sexy vixens."
"Wear your VR goggles to give it all a go as soon as possible," he added.
"Duplicity" can be viewed here and follow VR Bangers, Kenna James and Anna Claire Clouds on Twitter.