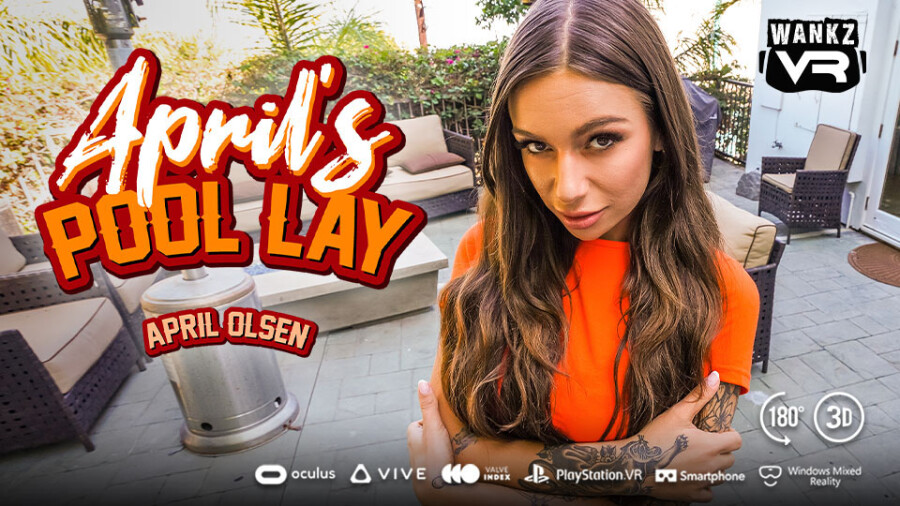 April Olsen Gets Wet in WankzVR's 'Pool Lay'
LOS ANGELES — April Olsen stars as a vengeful lover in WankzVR's "April's Pool Lay."
As the action opens, "April has just been in a lover's quarrel with her hubby-to-be," a rep described. "She is done with him having the last word, so she will win her argument by getting some serious dick on the side."
"Once she has spotted the perfect candidate, the fun can begin," the rep added.
According to WankzVR Managing Director Darrell Rosebush, "This was the first time we featured April and the fans can't get enough. Her delivery was sensational and once the action started, her stunning body really stole the show."
To watch "April's Pool Lay," visit WankzVR.com.
Follow WankzVR and April Olsen on Twitter.