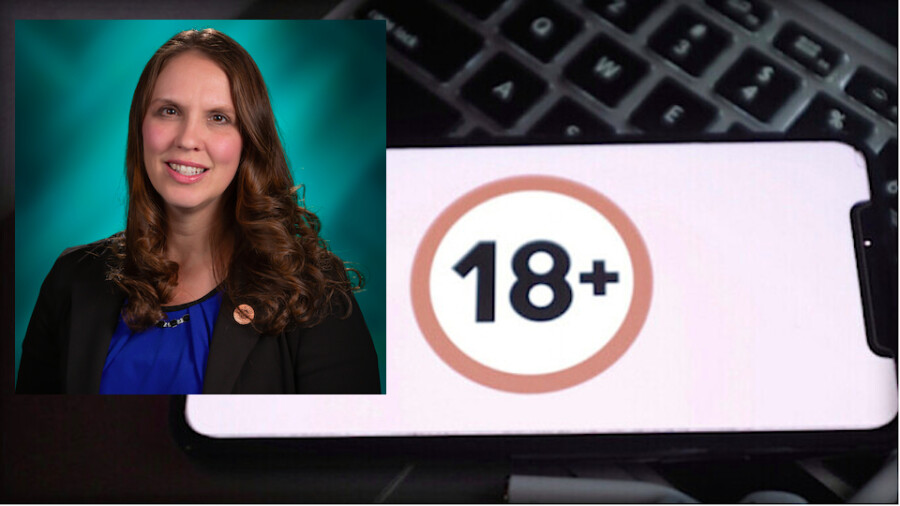 Arizona Legislator Proposes Copycat 'Porn Filter' Bill
MESA, Ariz. — A Republican state representative in Arizona has introduced legislation mandating that tech companies activate some form of "porn filter" by default on any device sold in the state, mimicking a controversial bill passed in Utah last year.
The bill's sponsor, Michelle Udall (R-Mesa), is also currently running for Arizona Superintendent of Public Instruction. She has said that she is seeking the position, which would put her in charge of public education in the state, because "our kids can't afford four more years of school closures, contentious mandates and critical race theory."
Udall's bill would "bar the sale of any computer, smartphone or tablet in Arizona if it doesn't include a filter that would block children from accessing 'harmful content,' and would hold them criminally liable if they fail to do so," the Arizona Mirror reported today. This mirrors a bill passed in Utah in March 2021, which included a provision specifically designed to encourage copycat bills such as Udall's. 
The new bill, according to the report, "gives parents the right to sue the manufacturer if their child accesses 'harmful material' and anyone who removes a filter would face a class 6 felony and a $50,000 fine. Companies that don't comply also can face criminal liability under the bill's language."
The Arizona Mirror found evidence that the bill may actually have been drafted by conservative activist and anti-LGBTQ+ crusader Chris Sevier — currently based in France — who has been notorious for attempting to advance eccentric legislation around the country.
In 2019, the Arizona Mirror reported, Sevier convinced another Arizona legislator, Rep. Gail Griffin (R-Hereford), to put forward a bill "that would have charged Arizona residents $20 to access pornographic material and used the money to fund construction of a border wall along the state's southern border with Mexico. Griffin later said she would no longer pursue the bill after it drew national attention."
Udall told the Mirror that she is not familiar with Sevier and claimed that the bill was brought to her by "concerned parents/grandparents in [her] district who are trying to keep pornography out of the hands of children."
"It is something I have been working with them on for a few years now," she continued. "Children are accessing pornography at younger and younger ages and it is something many parents and grandparents are working hard to prevent."
FSC: Arizona Porn Filter Bill is 'Unconstitutional'
The Arizona Mirror article quoted Free Speech Coalition Director of Public Affairs Mike Stabile, who criticized the bill as "unconstitutional."
"It asks that the government limit access to otherwise legal speech," Stabile said. "The government is welcome to fund a campaign to encourage parents or guardians to use filters, and private companies are welcome to install filters of their own volition. But the government cannot require them to do so."
War on Porn crusaders have been attempting to move forward with copycat bills since Governor Spencer J. Cox signed the Utah bill into law ten months ago. That bill only passed after it was amended with the odd mandate that it "will not go into effect until five additional states have adopted similar language. It gives a 10-year period for that to occur," the Salt Lake City Fox affiliate reported in February 2021.
Main Image: Rep. Michelle Udall (R-Mesa) (Source: Official portrait)