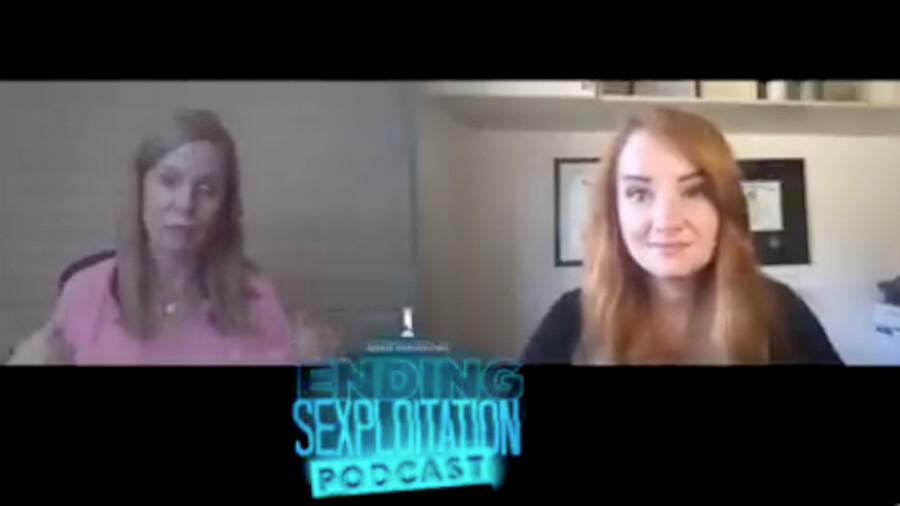 Australia's Top Censor Guests on Anti-Porn Group's Podcast
CANBERRA — The head of Australia's eSafety Office, the country's official online regulator, which is currently preparing measures to censor adult content in the country, was featured yesterday on a podcast by top U.S. anti-porn crusading group NCOSE, a religiously-inspired lobby formerly known as Morality in Media.
Through her Twitter account, Australia's eSafety Commissioner Julie Inman Grant boasted of her participation on the podcast from NCOSE, a group whose avowed mission is "to eradicate all pornography," an umbrella term it has used for all sexual expression, including Sports Illustrated magazine, works of literature and LGBTQ+ education materials.
"Thanks NCOSE for the opportunity to discuss Australia's eSafetyOffice to combatting [sic] child sexual exploitation material and online access to inappropriate content for minors," Inman Grant tweeted yesterday, fully aligning herself with NCOSE's mission.
"The approach of prevention, protection and proactive and systemic change will continue to drive our efforts," Australia's national censor added.
NCOSE had promoted the podcast by touting, "Episode 41 of the Ending Sexploitation Podcast is here! Featuring Julie Inman Grant, Australian eSafety Commissioner, discussing proactive government solutions to online abuse and pornography."
Characteristically, the well-funded, religiously inspired NCOSE's tweet conflated harmful "online abuse" with all pornography as things the Australian government should "proactively" address.
Australia's War on Porn
Groups connected to NCOSE's mission in Australia have become increasingly vocal in peddling identical War on Porn messaging Down Under. A recent campaign targeted successful lingerie line Honey Birdette, claiming the brand's ads were "pornographic."
Last month, pushing her vaguely defined age verification scheme, Inman Grant spoke to the local press, sharing her beliefs on adult content and how she thinks it should be regulated.
Inman Grant told the local press that she believes "inappropriate content like violent or extreme pornography that young children may encounter by accident can be distressing and even harmful, while for older children who may seek out this material, the risk is that it will give them unrealistic and potentially damaging ideas about what intimate relationships should look like."
"Age verification, as overseas experience has shown, is a complex issue, so it is important that all sections of the community are able to be heard," Inman Grant added. "We will take a considered, evidence-based approach that takes into account feedback from industry, stakeholders, experts and the public to find workable solutions."
Neither Inman Grant nor the MPs who have demanded an age verification scheme have clarified how "extreme" pornography will be distinguished from "regular" pornography, or who would be in charge of making that decision.