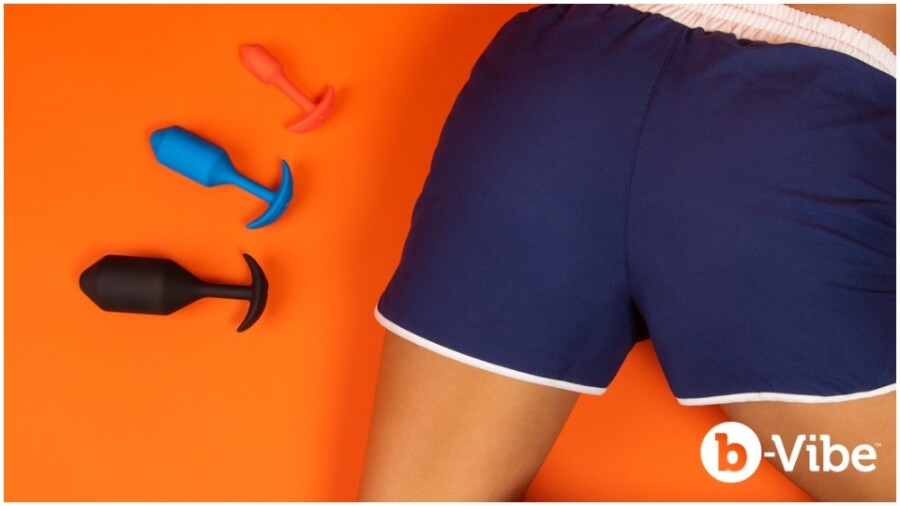 b-Vibe Expands Vibrating 'Snug Plugs' Line With 3 New Sizes
LOS ANGELES — b-Vibe has expanded its lineup of vibrating Snug Plugs with three new sizes catering to users of varying experience.
"Featuring a weighted insertable shaft, these Vibrating Snug Plugs provide a satisfyingly full sensation while intensifying the feeling with powerful vibration," a rep explained. "As consumers have grown to become fans of anal play, b-Vibe's Vibrating Snug Plugs have been a popular item among those that are looking to explore the full potential of anal play with a toy that provides multiple thrilling sensations. And with more consumers looking to train up their capacity for anal play, Vibrating Snug Plug users are known to purchase the next larger size when they're ready to take the next step."
The range now includes the smallest starter size, Vibrating Snug Plug 1, to the "impressive" Snug Plug 5, the largest in the collection.
New colors include "classic black for the biggest size, to a retro orange color for the welcoming, beginner-friendly Vibrating Snug Plug 1. A new Vibrating Snug Plug 3 comes in b-Vibe's signature aqua blue color and a size that's perfect for users that have tried backdoor play and are looking to take the next step up," said the rep.
"Consumers cannot get enough of our Snug Plugs, and the vibrating versions have become incredibly popular," said Alicia Sinclair Rosen, founder and CEO of parent company COTR. "In response to customer demand, we're giving the people what they want and releasing them in both a smaller and two larger sizes."
"The customers for anal play, and Vibrating Snug Plugs are so diverse and the design of the plug is all about super-sensation and comfortable long-term wear," she added. "We wanted everyone at every experience and preference level to be able to enjoy the size that best fits."
Visit b-Vibe online, email [email protected] for additional details and follow the company on Instagram.