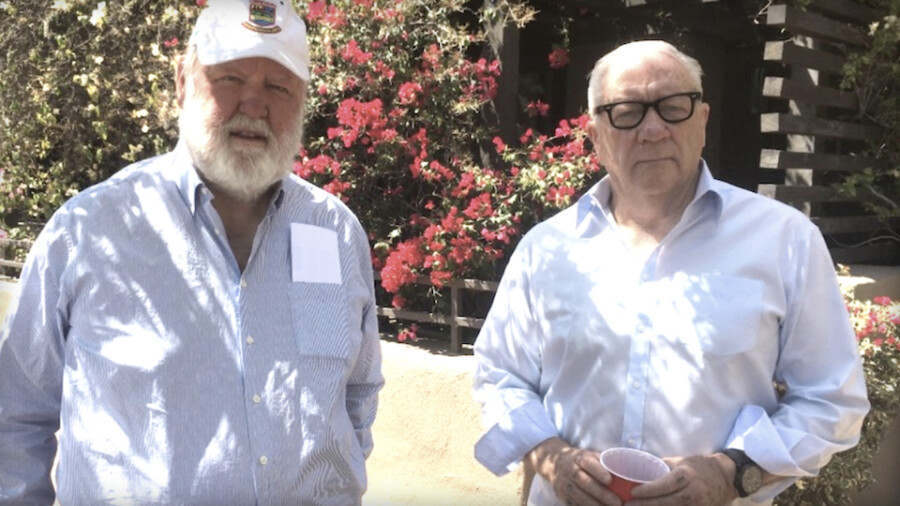 Backpage.com: New Trial Scheduled in Arizona for February
PHOENIX — The Arizona federal judge who declared a mistrial last month in the Backpage.com case — after prosecutors repeatedly ignored her instructions not to attempt to prejudice the jury by bringing up unrelated and inflammatory "child sex trafficking" insinuations — has ordered a new trial to begin in February 2022.
The second trial of former Backpage owners Michael Lacey and Jim Larkin is now scheduled to begin February 22, with jury selection to take place February 9-11, according to Phoenix reporter Stephen Lemons, who attended the 30-minute hearing yesterday.
Lemons also reported that "there was some brief discussion by the defense attorneys [about] money and how they are running out of it, and how they would like to get back some of the money that the government seized." The federal government seized all of Lacey and Larkin's assets upon their arrest, and fought a separate action all the way up to the 9th Circuit to prevent the defendants from accessing their own funds to cover their defense.
An additional complication in the case came earlier this year, when the defense pointed out that Judge Susan Brnovich's husband — Arizona AG Mike Brnovich, currently campaigning for the U.S. Senate — had issued statements claiming that Backpage was linked to "human trafficking." However, Judge Brnovich refused to recuse herself.
Another complication arose when Lacey's attorney, Paul Cambria, called for a mistrial, arguing that the federal government had "obviously prepared [a] witness" to repeat the words "children" and "trafficking" over and over to influence the jurors during a case "where there is no charge of trafficking of children." Larkin's attorney, Thomas Bienert, joined the motion.
Judge Brnovich, who had consistently ruled against the defense, then surprised the court by announcing she had "concerns that the government has crossed that line several times, even after I advised the government not to do it, at sidebar" — and by declaring a mistrial on September 14.