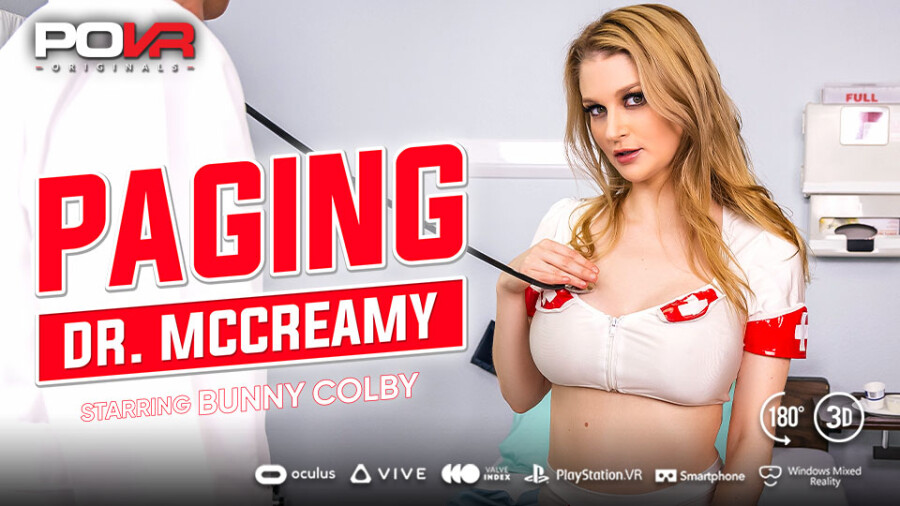 Bunny Colby Stars in 'Paging Dr. McCreamy' for POVR
LOS ANGELES — Bunny Colby toplines "Paging Dr. McCreamy" for POVR Originals as a nubile nurse in an erotic parody of television medical dramas.
A rep noted "special detail was paid to set design and audio elements to make the experience more realistic and engaging."
The 46-minute scene includes the video content tags "Closeup Missionary," "Cowgirl," "Creampie," "Doggy Style" and "Missionary."
"We were excited to return to our hospital room set so long after featuring Kenna James as a playful hospital clown in 'Insane Clown Pussy,'" POVR Managing Director Darrell Rosebush said. "Bunny absolutely knocked it out of the park in her scene and our script gave viewers the chance to enter the shoes of a sexy television doctor. We had a lot of fun with this one and members of our creative team also contributed with fun voiceover work and intercom announcements. This scene was a real team effort."
Click here for a preview and additional information about "Paging Dr. McCreamy" and follow POVR and Bunny Colby on Twitter.