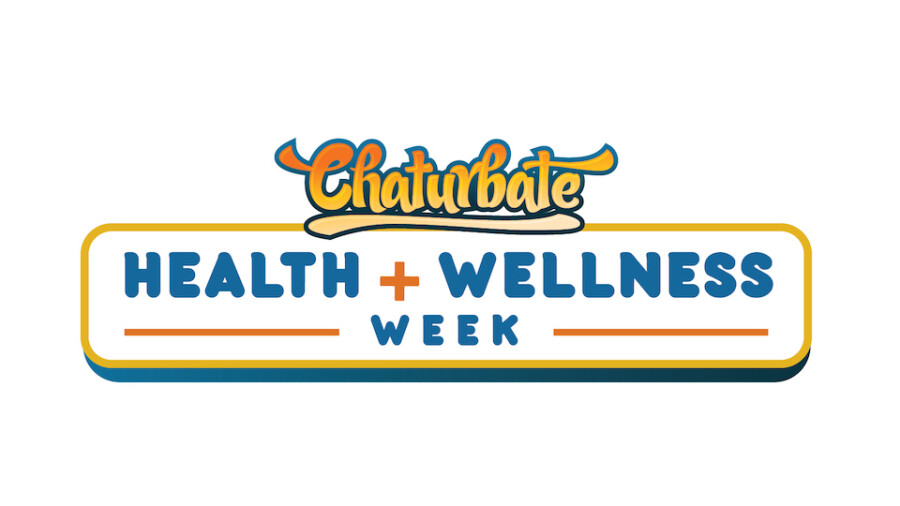 Chaturbate Announces Week of 'Health and Wellness' Workshops
LOS ANGELES — Chaturbate has announced its first annual Health and Wellness Week, September 20-26, with seven events taking place daily live on the platform.
"The week will be packed with fun, kinky and informative panels and workshops covering topics like mental, physical and spiritual health, with a special focus on broadcasters," said a rep. 
Self-care for Broadcasters
Elliott Endre
Monday, September 20, 12 p.m. (PDT)
In this one-hour workshop, therapist Elliott Endre will introduce participants to the PROS (Providers Resourcing Online Support) five-point model of healthy balance in sex work. Through education, participatory exercises, and opportunities for feedback in real-time, the group will explore concepts of self-love, learn how to identify and connect with peer support, increase confidence in creating boundaries, grow as professionals and consider the social impact of our work.
The Business of Sex: How to Keep Intimacy Alive Outside of the Workplace 
Dr. Jessica O'Reilly, 19HoneySuckle and ColbyKnox 
Tuesday, September 21, 12 p.m. (PDT)
Join Dr. Jess of 'Sex with Jess' for a panel discussion with Chaturbate broadcasters 19HoneySuckle and ColbyKnox on how to keep intimacy alive in your private life while working in the adult industry. Jess will explore mindful masturbation, managing distractions, and tools and tips to separating business and pleasure. Whether you are single, in a relationship, or a throuple, come join us for this educational workshop.
Yoga for Sex and Intimacy
Kama Kat
Wednesday, September 22, 12 p.m. (PDT)
Join yoga instructor and sexual wellness expert Kama Kat for a sex energy yoga class live on Chaturbate. The class is open to all levels and abilities and will focus on movement and breath to reduce stress, increase intimate connection and activate your sex drive. The class will also explore fun and kinky poses to try during sex. Grab a mat, or just clear a space on your floor, and a towel or blanket for this relaxing and sexy practice.
Meditation for the Soul 
Meli Aguayo and Monica Foitzik, L.Ac
Thursday, September, 12 p.m. (PDT)
Wake up, work, cam, tweet, look cute, tweet again, film some content, eat, sleep and then repeat again. Life is stressful and it's important to take time for yourself. Join Meli Aguayo and Monica Foitzik from Reiki City for Health and Wellness Week for a workshop on Meditation for the Soul. Learn simple movements, breathing techniques, and exercises you can do to help deal with stress.
Cooking for Sex 
Christine Delozier
Friday, September 24, 12 p.m. (PDT)
Are oysters really an aphrodisiac? Does pineapple make your cum taste better? Join Christine DeLozier, author of 'Diet for Great Sex,' for a live cooking class on Chaturbate where she will be answering all your questions about foods for better sex and walking you through how to make a libido increasing, blood-flow boosting meal — Shawarma Steak and Mushroom Tacos with Blackberry Spice Aphrodisiac Margarita.
Sexual Health Workshop 
Jet Setting Jasmine
Saturday, September 25, 12 p.m. (PDT)
Exploring the world of sex can be just as overwhelming as it is fun, especially when a partner or more is involved. This interactive workshop is provided by Jet Setting Jasmine, master fetish trainer, and licensed clinical therapist. Jasmine is skilled at helping single and/or couple clients identify & achieve healthy sexual attitudes and behaviors.
Queer Sex Ed: LGBTQ+ Sexual Health Workshop
Dr. Angela Jones, Vanniall, MsKellyPierce, and IwillbeYourMuse
Sunday, September 26, 12 p.m. (PDT)
Are you confused about your transitioning body? Are you wondering if you should be taking PrEP? Do you not even know what PrEP is? Join sex educator Dr. Angela Jones and Chaturbate broadcasters Vanniall, MsKellyPierce and IwillbeYourMuse for the queer sex-ed class you never knew you needed. Bring all your dirty, kinky and queer questions — sex educator Angela is ready to answer them. Nothing is off-limits.
COO Shirley Lara said Chaturbate is "a community-centric platform and the health and wellness of broadcasters is one of our top priorities. We wanted to give back to the amazing community that makes Chaturbate the platform it is today by offering a week of fun and informative workshops."