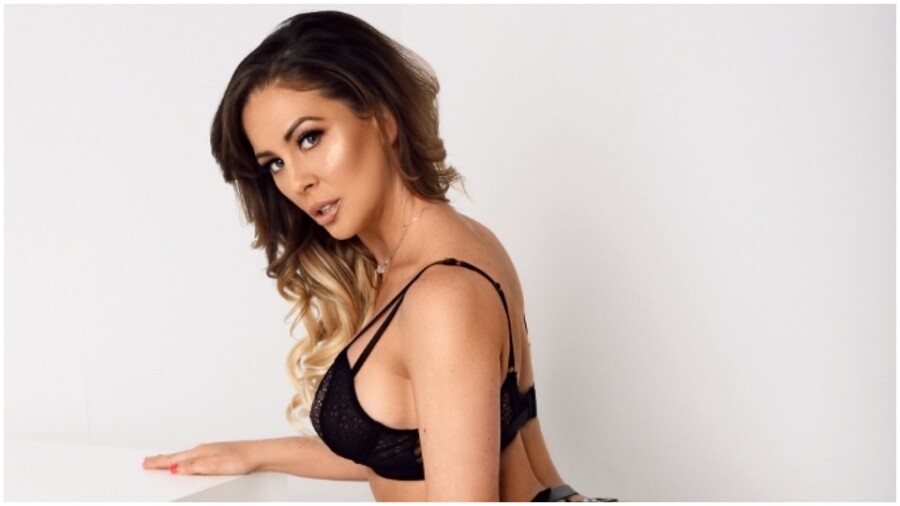 Cherie DeVille Talks Legal Sex Work On New York Times Podcast
LOS ANGELES — Twice-crowned and reigning XBIZ "MILF Performer of the Year" Cherie DeVille appears on a recent episode of the New York Times podcast "The Argument," hosted by Jane Coaston, in a debate with Jamie Rosseland, an advocate for survivors of sex trafficking.
The episode, titled "What a Sex Worker and an Anti-Trafficker Want You to Know About Porn Bans," features DeVille laying out "how porn bans hurt legal sex workers, and it's important to make the distinction between consent and exploitation," noted a rep. She and Rosseland "both discussed the important difference between decriminalization and legalization."
DeVille expressed gratitude for the opportunity to "bring [her] thoughts on porn bans to the mainstream public."
"I also want to thank Jamie Rosseland for giving her views on this very important topic. In the end, I think we all agree trafficking is a horrible crime, and we all need to fight against it, while making sure we are still providing a safe environment for consensual sex workers," she added.
Find her episode of "The Argument" here.
In related news, she recently penned a call-to-arms in an essay for The Daily Beast titled, "Why the OnlyFans Porn Mess Is a Wake-Up Call for Sex Workers," as well as additional op-eds for Daily Beast and Mashable.
Cherie DeVille is a Brazzers contract star; she is represented by OC Modeling. Follow her on Twitter and find her premium social media links here.