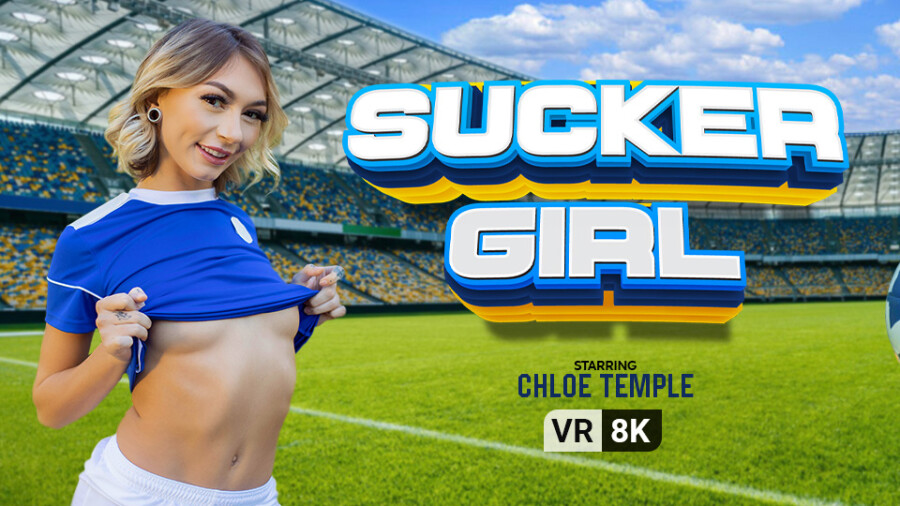 Chloe Temple Stars in 'Sucker Girl' for VR Bangers
LOS ANGELES — Chloe Temple stars in sports-themed "Sucker Girl," the latest release from VR Bangers.
Temple plays a college coed who is bad at sports. "If she is such a bad soccer player, why would she even want to join your team?" noted a rep. "Well, she needs some sports activities for her scholarship and she has already failed her attempts at all the other classes. She is very persuasive and ready to do whatever it takes to ensure that she will be successful with you."
"Wear your VR goggles to assess her soccer skills as soon as possible," added the rep. "Ask her to show you some other kinds of moves."
VRBangers producer Ivan Harbakon described Temple as "one of the hottest VR porn stars around."
"We invited her onto the field and she will be trying really, really hard to show you that, indeed, she can play the game. We are sure you will love it," he added.
Visit VRBangers.com and follow Chloe Temple on Twitter.
In related news, VR Bangers recently won "Virtual Reality Site of the Year" at the 2022 XBIZ Awards.