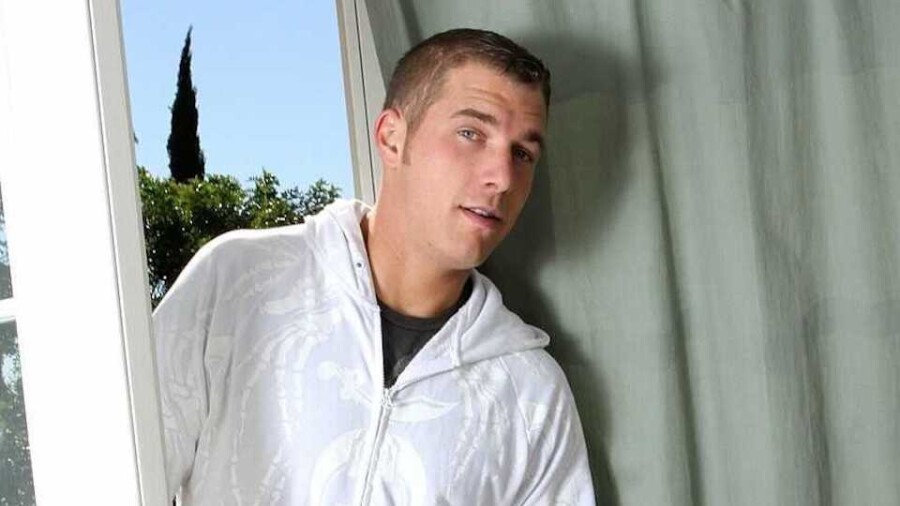 Chris Johnson Dead in Nevada BASE Jumping Accident
LAS VEGAS — Male performer Chris Johnson died last week in Nevada in a BASE jumping accident, after jumping from a cliff at Lamoille Canyon and striking rocks at the bottom.
Johnson, who described himself in his Twitter bio as "the skydiving porn star," was 38 and had been active in the adult industry since 2007.
His IAFD credits show titles up until 2020, but with very few titles and reissues for the last five years.
Las Vegas news outlets widely reported the Elkin county accident, noting that "U.S. Forest Service officials are asking BASE jumpers to find safer locations to engage in the extreme sport than a northern Nevada canyon" and that Johnson was the "second man wearing a wingsuit" who died "after jumping from the same spot in recent months."
According to the local Fox affiliate, another BASE jumper died June 12.
"BASE jumping stands for building, antenna, span and earth — the four common objects from which BASE jumpers launch a descent using wingsuits or parachutes," Fox reported.
"Two deaths at the same jump spot in less than four months are two too many," District Ranger Josh Nicholes said.
Fellow male talent Danny Mountain tweeted, "Very sad day — just found out my old roommate in 2009-2010, and who I took to London with me for 10 days in summer of 2009, […] Chris Johnson has sadly passed from a BASE jump that went sadly wrong on Tuesday. Another good one gone too soon."
Johnson had much been in demand, particularly during 2008-2013, racking up almost 700 credits for top companies such us Naughty America (for whom he shot the most), Hustler, Brazzers, Reality Kings, Vivid, Penthouse, Evil Angel, Adam & Eve, Zero Tolerance, Wicked, Cherry Pimps and many others.