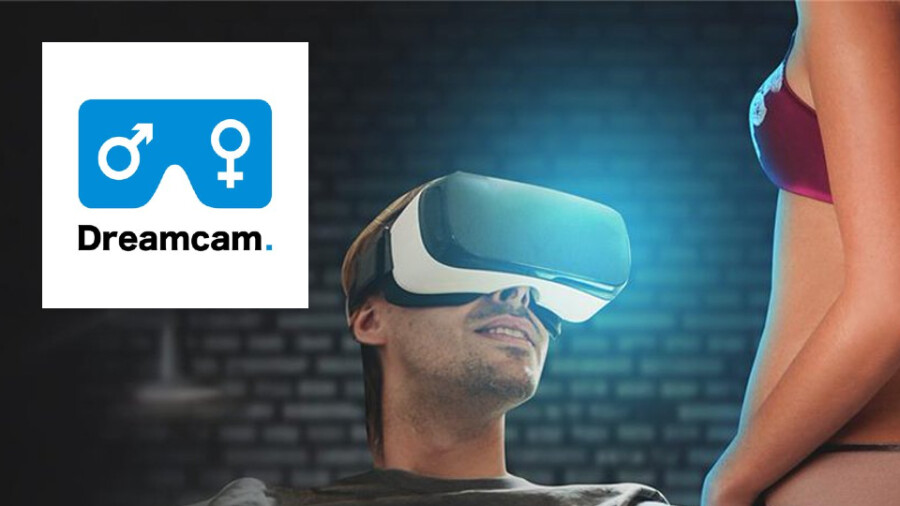 Dreamcam Announces Debut of VR Livestreaming Platform
NEW YORK —VR livestreaming platform Dreamcam has launched with the aim to "provide users with the most immersive and personalized adult entertainment experience," noted a rep.
"Leveraging the latest in VR and livestreaming technology, users are essentially teleported into webcam models' rooms where they can live out their wildest — or tamest, if that is the user's preference — sexual fantasies with real-time interaction," the rep said.
Chief Product Officer Nikita Anufriev explained that users enter into a live session "from the comfort of home and are immediately staring into the eyes of one of the gorgeous models as if they are there alone in the room with them."
"Users experience the same environment as the model, without external distractions, making the live experience more realistic," Anufriev continued. "Once people try VR, they will forget about 2D forever."
The rep noted Dreamcam, launching with 2,000 performers, has been able to "cultivate the most realistic experience to date with features like talk-to-text."
"It also offers the pristine clarity and maneuverability of the VR live cam, providing an unprecedented intimate feeling. Accessible with Oculus Quest and other major headset brands, Dreamcam offers high-definition detail, ultra-low latency streaming (78 milliseconds), uncompromised video quality (4K 50 frames per second) and a video transmission bitrate of 10 megabits per second."
While the platform is new, the rep said, "the technology and team are not."
"Dreamcam has been involved in VR livestreaming industry since the beginning of 2015, broadcasting live sporting and entertainment events worldwide. After identifying an immense opportunity in adult entertainment and raising $12 million in venture capital money, Dreamcam pivoted and collaborated with leading adult companies Stripchat, xHamsterLive and SexLikeReal to support their VR initiatives."
"Since 2020, the company has grown approximately 20% month-over-month and has established a dedicated user base spanning the globe. To date, the company boasts over 383,000 hours of streaming across 150 countries with teams in 30 locations worldwide," the rep continued. "Now it is launching its own platform."
The Dreamcam rep cited "nearly $6.7 billion in revenue" brought in by adult camming in 2020, with the amount expected to double to $11.6 billion by 2027, and more than 171 million VR users worldwide.
"By the end of 2021, almost 20% of people in the United States alone will be using VR headsets in some capacity," said the rep, "with every two out of three headsets being used for adult content. VR porn is expected to be the third-highest earner behind video games and NFL content, accounting for over 25% of income generated from all VR headsets owned worldwide."
Anufriev noted Dreamcam is "beyond excited to launch now, in a post-COVID world when people have embraced adult web camming and VR while looking for new forms of entertainment."
"We're taking the extremely popular adult live camming experience to the next level and giving people who bought Oculus an opportunity to use — and reuse — their headsets," they said.
The rep described Dreamcam's efficacy for performers, noting "a 25% retention rate within the first 90 days" of using the platform.
"With webcam VR from Dreamcam, I can boost my creativity and be myself. This technology brought an unmatched interactive experience for my subscribers," said performer Verity Nicholson. "It's just another universe compared to the traditional webcam. I keep experimenting, and the fans love it. I'm super-happy to be among the pioneers of webcam VR and explore its potential."