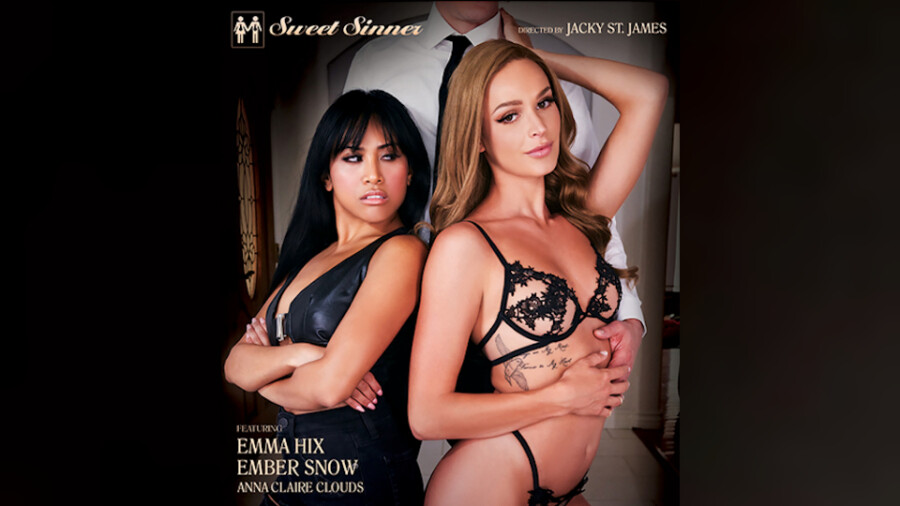 Emma Hix, Ember Snow Star in 'Lies We Tell' for Sweet Sinner
MONTREAL — Emma Hix and Ember Snow topline "Lies We Tell" for Sweet Sinner and director Jacky St. James.
Anna Claire Clouds, Nathan Bronson and Will Pounder fill out the cast in a story of lust and betrayal that divides two friends.
"The movie follows the story of Madison, who, despite the close friendship and attraction she feels towards her best girlfriend, Jordan, ultimately makes the hard choice between going to prison or ratting out her best friend when the two are caught selling fake art," a rep explained. "Madison turns on Jordan, opting for a life in the witness protection program while sending her BFF to prison. Struggling to cope with her guilt for screwing over her friend, Madison starts to acclimate to her new life after she meets a new man."
"But her comfort is [short-lived], as Jordan appears, poised to tear her world apart," added the rep.
St. James praised Hix and Snow as "a perfect combination of sexy and delightfully bad as two gorgeous criminals on a collision course."
"This talented cast of performers brought out the best in one another. Fans will love the passion, intensity and real chemistry that explodes on the screen," she added.
Click here for box art and additional details and follow Sweet Sinner on Twitter.