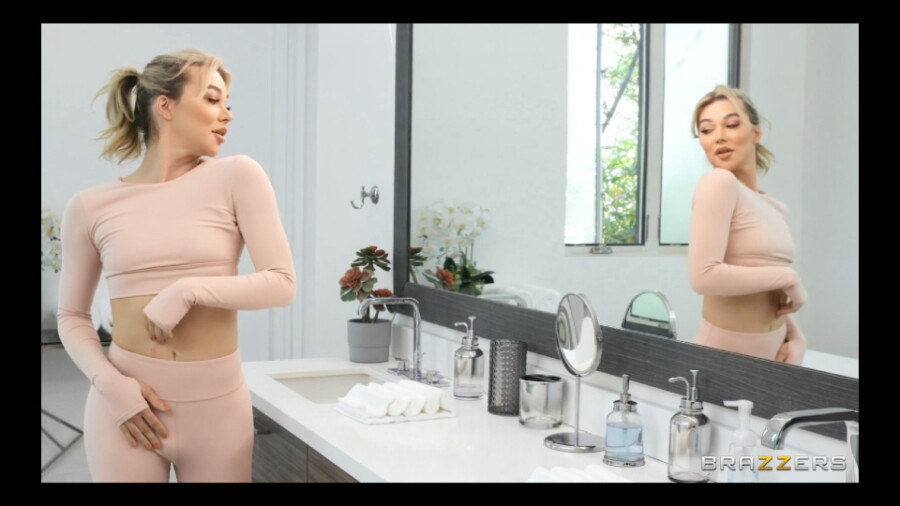 Emma Rose Makes Brazzers Debut Opposite Angela White
LOS ANGELES — Emma Rose has made her Brazzers debut, opposite Angela White, in a romantic tryst titled "In Bed With the Ex."
"Emma is ready to move on after breaking up with Angela, but Angela just can't let Emma go. She drops by while Emma is in the shower, lays in their bed, smells the sheets and reminisces about wild, sexier times," teased a rep. "When Emma finds her there, she's furious; but Angela knows just how to get on her good side. The seduction starts with rubbing lotion on Emma's ass and only gets hotter from there."
Rose noted her goal "has always been to shoot for mainstream companies that don't shoot [trans] models. Brazzers has recently started shooting trans models, and I'm ecstatic to be one of their first and to have worked with a legend like Angela."
"Of course, I was nervous, but Angela made an amazing day even more incredible," she added. "Having a scene on Brazzers is a dream come true."
The rep noted a teaser trailer for "In Bed With the Ex" was viewed over 16,000 times prior to the scene's debut.
Click here for additional details and follow Brazzers on Twitter.
Emma Rose is self-represented; direct booking inquiries to [email protected]. Follow her on Twitter and find her premium social media links here.