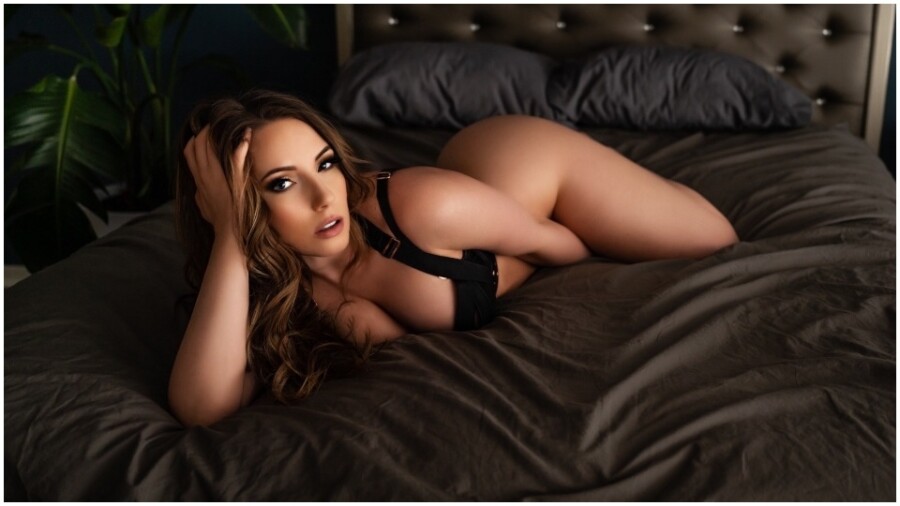 ePlay Announces Brielle Day As Newest 'KeyClub' Member
LOS ANGELES — Brielle Day, the reigning XBIZ Cam Awards "Best Female Cam Model," is the latest performer to join the ePlay KeyClub membership roster.
"Brielle is not only beautiful but also has the brains and business sense to have catapulted herself to the top of her game," a rep enthused. "With a dual Bachelor's degree in Business Management and Marketing, Brielle has taken her knowledge and used it to cultivate her own path, leading her to become an ePlay KeyClub member."
The rep described ePlay as a livestreaming platform for "all streamers and content creators, promoting empowerment, inclusivity and excitement. ePlay offers an around-the-clock viewing experience that's very different from other sites. Rather than charging by the minute, ePlay lets the fan choose how to curate their experience. ePlay makes live cams easier than ever to navigate with a pocket-play mobile design and one-touch controls for fans."
Director of Marketing Heather Keys welcomed the platform's newest leading lady.
"Brielle has spent a lot of time building her brand, and we are so happy to have her," Keys said. "She embodies everything we look for in a member, and we love the way she empowers other streamers and content creators."
Day noted she is "elated" to make ePlay her home.
"Performing live in front of an audience makes me feel alive, and having a way to do it without leaving my house is life-changing," she declared. "I'm a full-time streamer, independent content creator, published glamour model, adult industry panelist, premium social media manager, talent educator, business consultant and industry veteran of nearly a decade. I'm excited to be a part of ePlay and a KeyClub member, and I'm looking forward to see what comes next."
Brielle Day will next go live Wednesday, September 15, at 1 p.m. (PDT). Visit her on ePlay.com and on Twitter and find all of her premium social media linkage here.
Click here for details on becoming an ePlay member and follow the platform on Twitter.