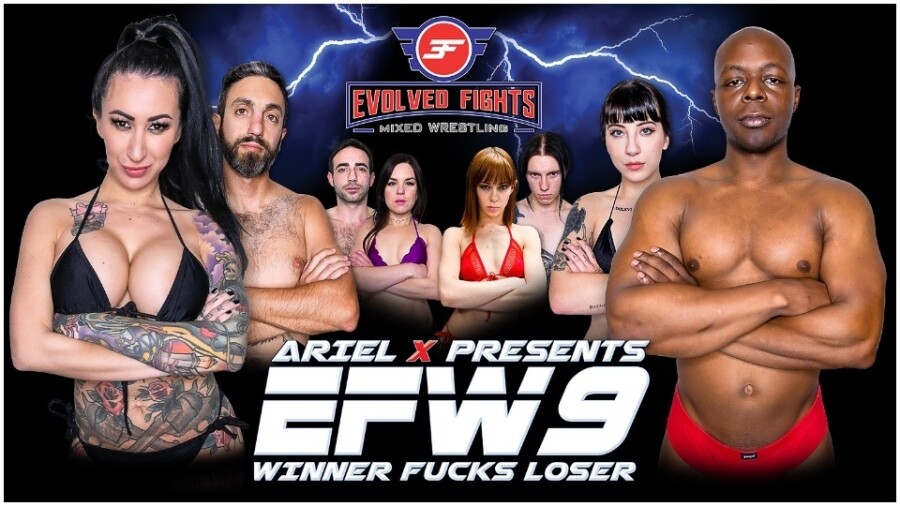 Evolved Fights Hits the Mats in 'EFW9: Winner Fucks Loser'
MONTREAL — Four new mixed competitive wrestling matches dominate "EFW9: Winner Fucks Loser" from Evolved Fights, now available in all formats.
The matches showcase "goth girl Charlotte Sartre versus Jay West, an Evolved Fights regular who has never won a previous match. Next up is Juliette March versus Jake Adams; March has some lesbian wrestling experience, and Adams has martial arts, but both are new to the EFW mats."
"The action is back-and-forth when Alexa Nova takes on Tristan Twisted, and it's anybody's guess who will win," continued the rep. "Finally, Lily 'Lightspeed' Lane goes up against experienced grappler and former soldier Will Tile in a match that ends with some real athletic fucking."
Click here for box art, a trailer and additional details about "EFW9: Winner Fucks Loser."
Follow Evolved Fights online and on Twitter; find companion site EvolvedFightsLez online here.
Direct wholesale and retail inquiries to [email protected].