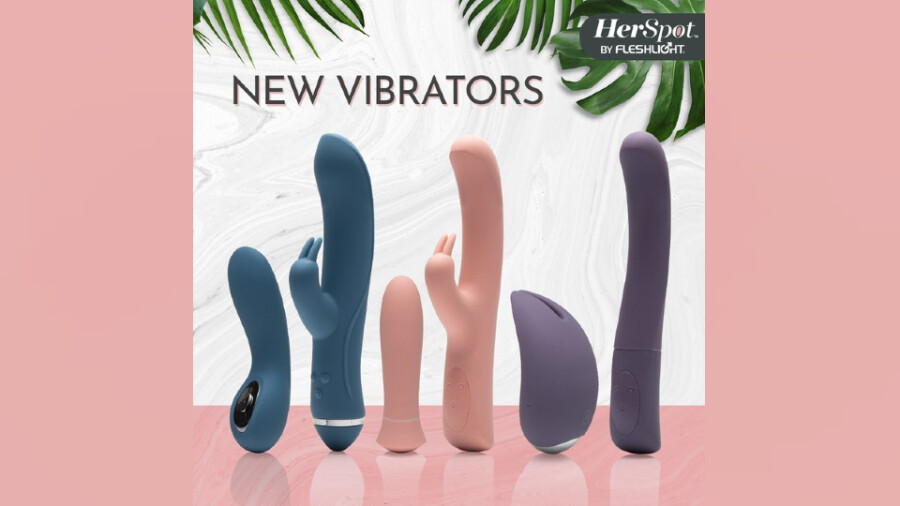 Fleshlight Unveils New Female Toy Line 'HerSpot'
AUSTIN, Texas — Interactive Life Forms, maker of the Fleshlight brand of toys for men, has unveiled a new line of female sex toys, titled HerSpot, to include dildos, lubricants, palm vibrators, rabbit vibes and other products.
"HerSpot was created by Fleshlight co-owner Kathy Shubin to provide a next-level experience for women while empowering them to embrace their sexuality," Fleshlight Director of Marketing Daniel Harvell said. "The entire line has been years in the making because we wanted to do it right. Each product was designed by women for women, and we know our customers will notice the care we put into the line by the quality and versatility offered."
The HerSpot products include a line of straight, curved and G-spot dildos; female-formulated lubes with pH balanced, aloe and sensitive offerings; and the Vibes line featuring a G-spot wand as well as rabbit, palm and bullet vibes.
All products under the Fleshlight brand, noted a rep, are made from 100% body-safe and hypoallergenic materials.
Click here for more details and follow Fleshlight on Twitter.