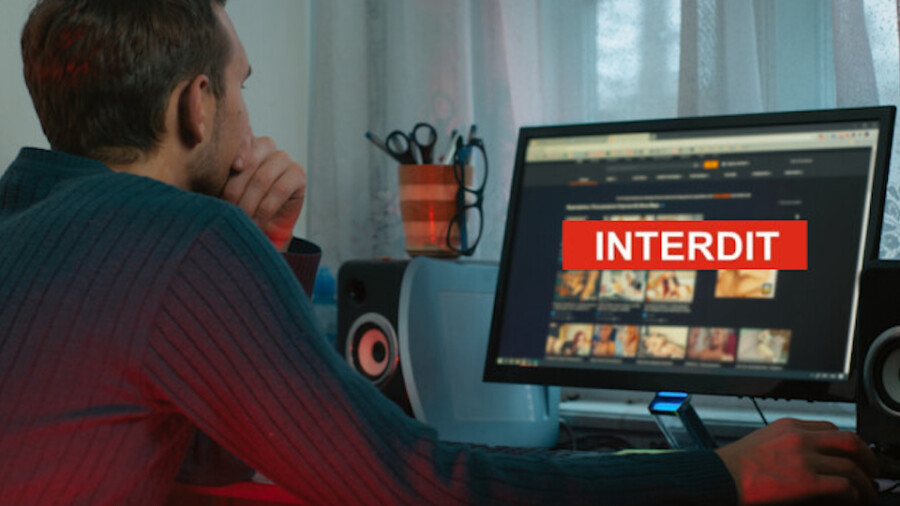 French Court Rejects Lawsuit Aiming to Block Top Porn Sites
PARIS — A French court rejected today the claim by two French "child protection" nonprofits suing the country's main internet service providers to demand a total block of the top adult sites, which those groups consider "too accessible to minors."
The ruling was reported to Reuters by Gaelle de Montousse, head of communications at e-Enfance, one of the two plaintiffs.
e-Enfance ("e-Childhood") and La Voix de l'Enfant ("The Voice of the Child") believe that sites such as Pornhub, TuKif, XNXX, xHamster, XVideos, Redtube and YouPorn "make the pornographic content accessible to minors and do not verify the age of those browsing or they merely make them check a box stating they are over 18," their lawyer Laurent Bayon told newspaper Le Figaro early last month, when the lawsuit was announced.
"The court has rejected the claim and the sites will not be blocked," de Montousse told Reuters today.
Today's ruling favored the defendants, top French ISPs Orange, SFR, Bouygues Télécom, Free, Colt Technologies Services and Outre mer Télécomare.
Back in March, as XBIZ reported, the seven top adult websites in France were actively pressured by the Conseil Supérieur de l'Audiovisuel (CSA) — the country's media regulatory agency roughly equivalent to the FCC — to develop their own age-verification systems under threat of closure.
A Controversial Amendment
In February, the CSA sent a letter to Pornhub, xHamster, XVideos, XNXX, TuKif, and three Jacquie Et Michel sites demanding activation of "an age-verification system" by March 16.
The request followed the Summer 2020 passage of a law about domestic violence which, in the words of an open letter by XVideos' owner WGCZ, "was amended with two articles concerning the distribution of pornography online [imposing] age verification on the users."
That amendment, the statement continued, was adopted by an atypical "accelerated procedure" with a very small number of legislators present, following an initiative by President Emmanuel Macron's government.
The WGCZ statement pointed out that less than 10% of "députés" (representatives) were present during the vote and that none of the legislators were asked about the law's consequences or the method of age verification to be employed.
"If you ask yourself, as we do, what does pornography have to do with domestic violence, you'd be given this explanation: people can be induced to see and then reproduce 'violent' sexual practices seen online," the WGCZ open letter stated.