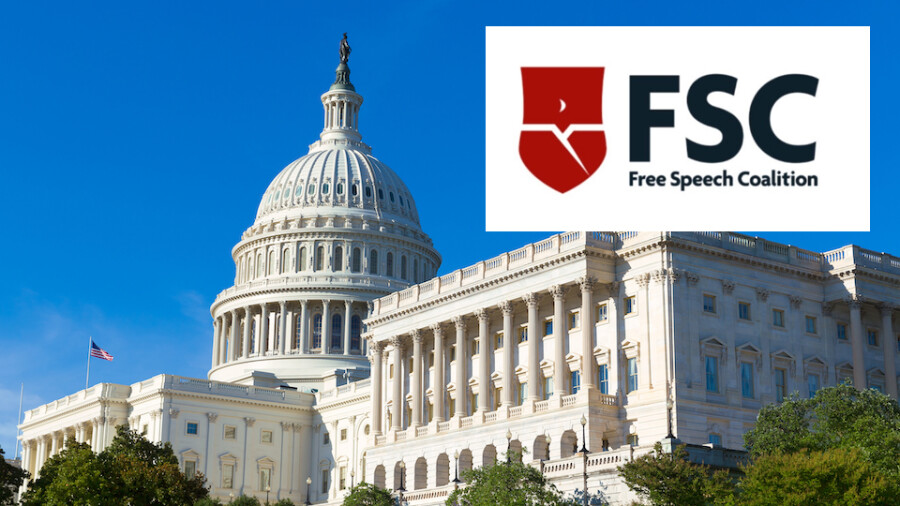 FSC Hires Lobbyists to Represent Adult Industry in DC
WASHINGTON — Free Speech Coalition (FSC) has hired Washington, D.C. lobbying firm Clarity Consulting to develop relationships in Congress and other public policy centers that would allow adult industry concerns to be heard in matters that directly affect the sector.
Key issues that FSC has been concerned with include Section 230 reform, attempts to revive state and corporate censorship and obscenity prosecutions, state regulation of adult content and sex worker rights, among others.
According to a report this week by D.C. news site Politico, the two Clarity Consulting lobbyists engaged by FSC are Keith Nelson, described as "a former Republican Hill staffer and Bush White House alumnus" and Shawn Delaney, described as "a longtime lobbyist with Democratic ties."
Politico claims that the announcement means FSC "became the first group to register to lobby on behalf of the porn industry in Washington."
Nelson told Politico he has already "been meeting with lawmakers and their staff to address what he called 'a huge vacuum of information' about the adult entertainment industry." Lawmakers, he added, have tended to "assume the worst" when dealing with the sector.
FSC Director of Public Affairs Mike Stabile told XBIZ that, to many, "the adult industry is still treated like a novelty act, not deserving of rights, or even access to the legislators whose salaries our taxes fund. I'm glad that we're finally being listened to, but it shouldn't be an uphill battle."
"We're not only a billion-dollar industry, we're a powerful and important cultural force — and at the vanguard of the battle for free speech," Stabile noted. "Washington may not expect to take us seriously, but they're about to learn that they have to."
Find FSC online and on Twitter.