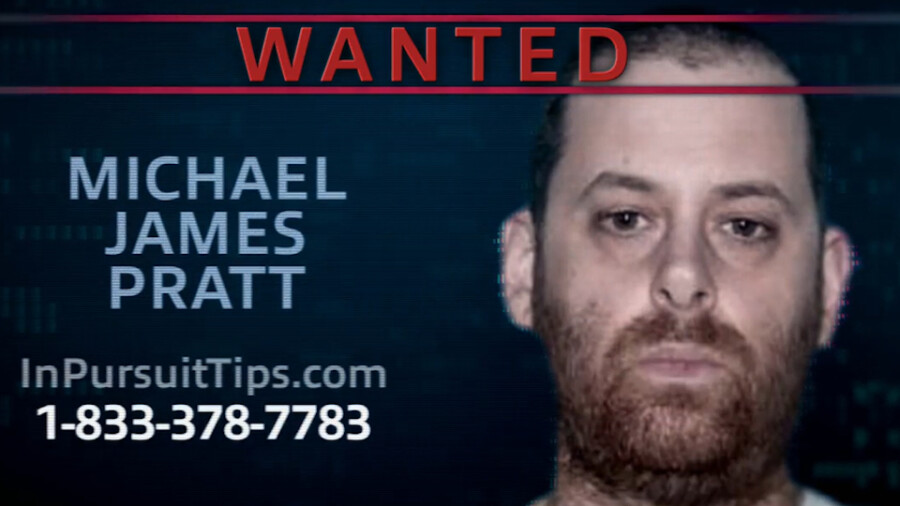 Fugitive GirlsDoPorn Owner to Be Profiled by TV's John Walsh
SAN DIEGO — Michael Pratt, former owner of the shuttered GirlsDoPorn (GDP) website and currently a fugitive from U.S. justice, will be the subject of Wednesday's episode of "In Pursuit With John Walsh."
The Pratt episode of the cable TV show, hosted by "America's Most Wanted" creator John Walsh on the Investigation Discovery channel and Discovery+, will attempt to obtain tips from the public that may lead to Pratt's capture.
Pratt has been a fugitive from U.S. federal authorities since late 2019 and was last presumed to be in his native New Zealand two years ago. Pratt left the U.S. before the October 2019 trial for a civil lawsuit filed by 22 former models suing GDP for fraud.
The civil trial, which was decided against Pratt and GDP with a multimillion-dollar award to the plaintiffs, was overshadowed during the testimony phase by the unsealing of a parallel criminal case and FBI investigation against Pratt and his associates and employees, for conspiracy and sex trafficking.
The federal indictment, issued January 2019, named Pratt, male talent and scout Ruben Andre "Dre" Garcia, Matthew Wolfe, Theodore "Teddy" Gyi, Valorie Moser and Amberlyn Clark as co-conspirators in the GDP operation.
Garcia was sentenced to 20 years in June after pleading guilty in December 2020 to the charges of conspiracy to commit sex trafficking by force, fraud and coercion; and sex trafficking by force, fraud and coercion.
A 'Recluse and Paranoid Person'
According to the show producers, "hundreds of women throughout the United States and overseas had fallen prey to Michael Pratt's sex trafficking ring."
The show also issued a call for tips in advance of the show, stating that "Pratt is 39 years old, 6' tall, weighs approximately 210 pounds. He's got brown hair and hazel eyes. He used the first name 'Mark' as an alias and he's a recluse [and] paranoid person. Pratt was born in Christchurch, New Zealand but he's also got ties to Mexico and Australia. He's known to have traveled to many countries around the world."
"We are encouraging any viewers with any information on Pratt's whereabouts to text or call our call center at 1-833-3-PURSUE or to submit online at our dedicated hub at InPursuitTips.com," said a rep.
The Pratt episode of "In Pursuit With John Walsh" airs Wednesday at 7 p.m. (PDT) on Investigation Discovery and will also stream on Discovery+. 
For XBIZ's ongoing coverage of the GDP case, click here.