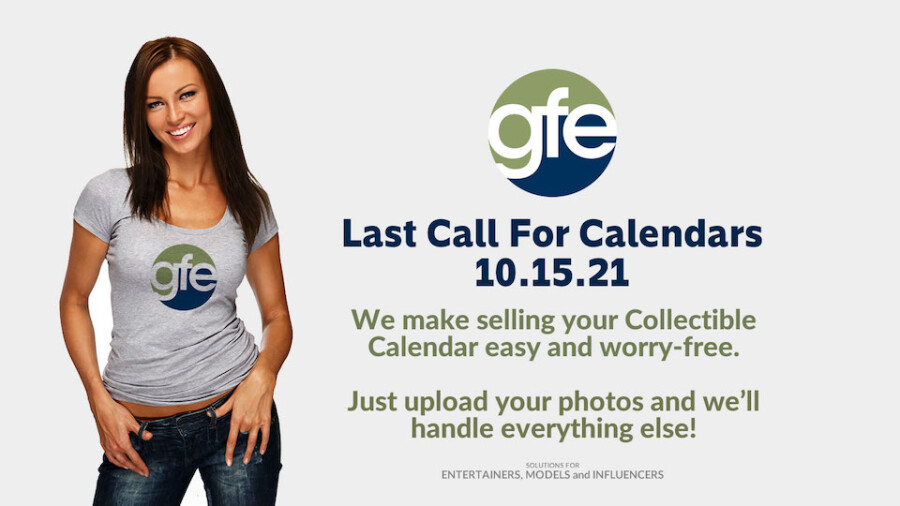 GFE Announces Last Call and Calendar Launch Dates
PHILADELPHIA — GFE Model Services has announced that October 15 will be this year's last-call date for new model calendars and the official launch date of the first round of new calendars.
The October 15 release date will feature new exclusive calendars from Sophie Dee, Aviannah Elise, Body Shots, Jennifer Marie and Coralyn Jewel.
The second round of calendars will follow a week later headlined by Kenzie Anne.
"Models and entertainers still anxious to get into the calendar sales cycle should get moving, as there's only one week left to enjoy the holiday sales rush," said a rep.
"Even a model with a modest following can sell calendars if it's done right," the rep added. "Throwing 12 photos into a print-on-demand app and adding them to your free Wix site or your subscription Shopify store isn't enough — nobody can buy what they can't find. Producing a calendar that actually sells is 50% great photos and 99% marketing."
"If you do it right, it can definitely be worth it," the rep concluded.
For more information about producing a calendar with GFE, visit their website and follow them on Twitter.