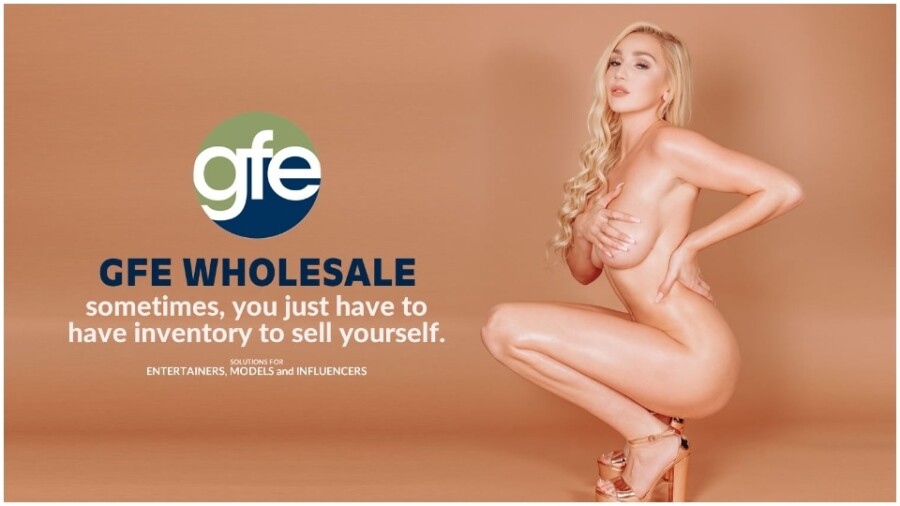 GFE Launches Wholesale Platform for Branded Merch
PHILADELPHIA — GFE Model Services has launched the GFE Wholesale platform that will allow adult entertainers, models and influencers to "secure branded merchandise for their own use," noted a rep.
"Perfect for trade shows, live events or even to sell in their own online stores, GFE Wholesale works as solution for those that wish to have nude or non-nude merchandise to sell through their own channels; and while GFE's Fangear.vip platform does not allow nudity, GFE Wholesale has no such restrictions," a rep explained.
GFE's Rachel Ferretti noted that "Fangear is a print-on-demand system; the products are not manufactured until purchased and we handle all the sales, shipping and customer service. GFE Wholesale is a more traditional wholesale outlet; we create the products and ship them directly to the model to be sold through whatever channels she chooses."
GFE client Kendra Sunderland found the wholesale pricing structure to be "a real selling point."
"Coffee cups with a nude photo for $4.99? And then I can sell them on my own site for $15; I can't do that at VistaPrint."
Ferretti added, "Probably the best part of this new platform is that there are no order minimums. And if you want, or need a product we don't currently carry, reach out to us anyway — we are constantly adding new products and odds are we can get whatever you're looking for."
Items from the GFE Wholesale platform are shipping now and are "the perfect fit for performers looking for branded merch to sell at X3 in January," the rep said.
Visit the platform online and on Twitter; contact sales@gfemodelservices.com with additional questions.