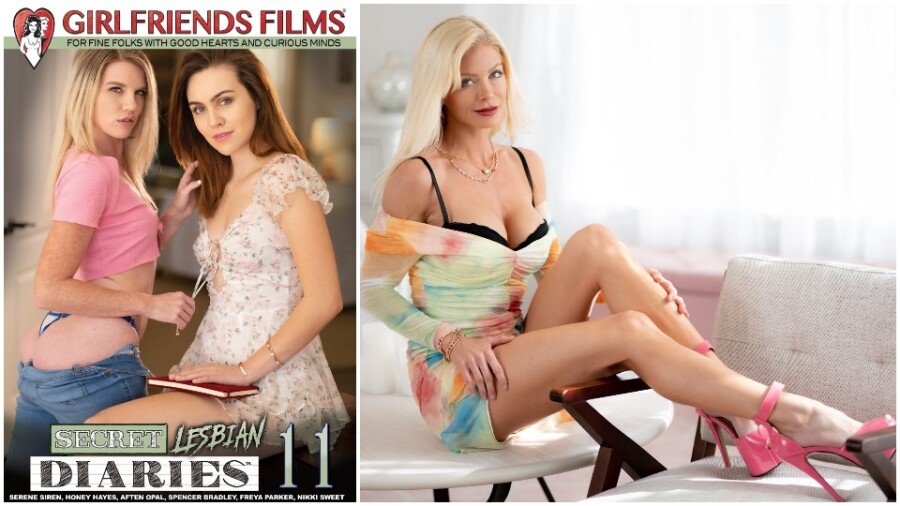 Girlfriends Films Unveils 'Secret Lesbian Diaries 11'
VALENCIA, Calif. — Girlfriends Films (GFF) has announced the release of "Secret Lesbian Diaries 11" starring cover models and scene partners Freya Parker and Nikki Sweet alongside contract star Serene Siren.
Siren appears opposite Spencer Bradley and Honey Hayes in separate scenes; Hayes also recurs with Aften Opal.
During production, Hayes tweeted photos from the shoot that featured Siren and revealed some of the storyline. "Loved being your Uber driver for the day," she teased.
Sweet also tweeted her enjoyment. "I've had the best time on set with [GFF] this week getting it on with some of the hottest girls in the biz," she enthused. "I can't wait for you to see my new scenes."
"Secret Lesbian Diaries 11" is now streaming on VOD here; find additional BTS details here and follow GFF on Twitter.