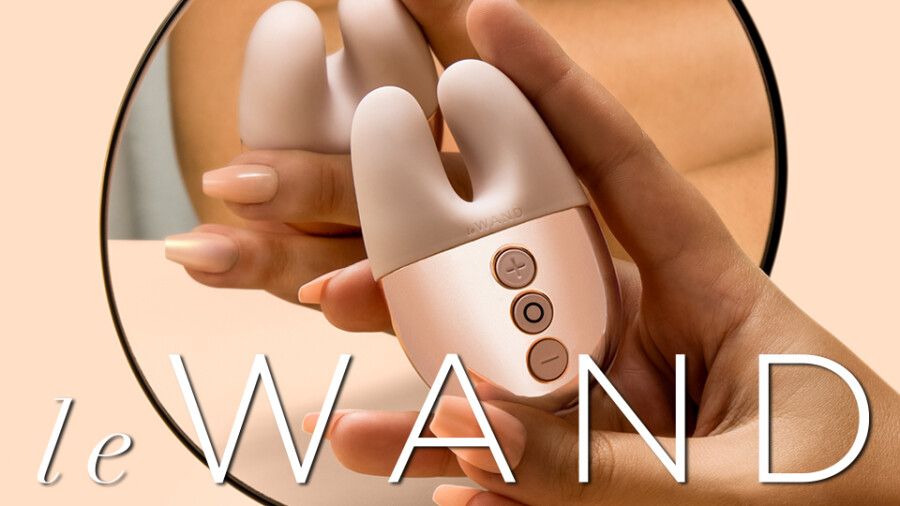 Holiday Products Now Shipping Le Wand's 'Double Vibe'
CHATSWORTH, Calif. — Holiday Products has announced they are now shipping the Double Vibe, the newest addition to the Le Wand's Chrome Collection of mini vibes.
"The Double Vibe is a multi-purpose pleasure tool that can be used for stimulation all over the body," Le Wand founder and CEO Alicia Sinclair-Rosen said. "We're thrilled to introduce the Double Vibe in three gorgeous colors that any pleasure lover will adore. Our limited-edition Double Vibe comes in a fresh white color with a beautiful gold handle that gives it a touch of elegance that's perfect for the upcoming holiday season."
"Fans of Le Wand's classic black and popular rose gold tones also will want to add this toy to their collections," Sinclair-Rosen added.
The Double Vibe joins the rest of the Chrome Collection which includes the Bullet and Grand Bullet vibes with additional attachments, the Baton USB-rechargeable vibe, the Duex dual-stim vibrator, and the Point weighted and contoured hands-free mini vibe.
Sales and Operations Manager Veronica Garcia added that Le Wand's Chrome Collection "is very popular with our brick-and-mortar clients, so Double Vibe is sure to be a hit with those retailers."
Senior Account Manager and Product Specialist Molly Romeo said the Double Vibe "arrives just in time for the holiday buying season. Luxury pleasure products are always on everyone's list when it comes to giftable inventory, and this latest model in the sexy and elegant Chrome Collection fits the bill perfectly."
To learn more about the Chrome Collection — including the Double Vibe or Le Wand products — email [email protected] or visit HolidayProducts.com and follow Holiday on Twitter.