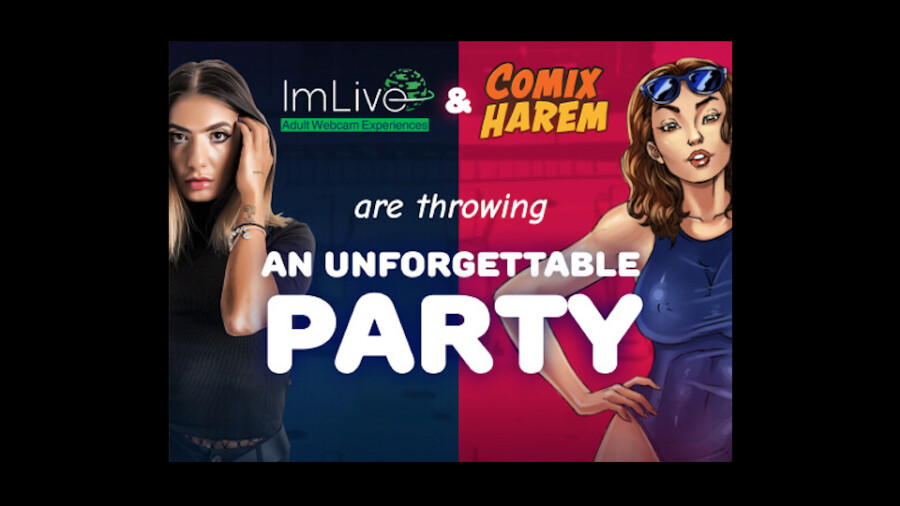 ImLive, Gaming Adult Partner on 'Comix Harem' Cosplay Contest
LOS ANGELES — ImLive.com and Gaming Adult have partnered on a cosplay contest, launching today, whose grand prize winner will be transformed into "a jaw-dropping manga version" of themselves in the new "Comix Harem" adult game.
"Fall is just around the corner but wearing lots of layers and feeling cold is not for everyone. That's why the hottest hosts on ImLive have signed up to take part in a cosplay contest that's going to involve little-to-no clothes as they dress up in their chosen superhero characters from the new adult online game," teased a rep.
Besides the grand prize, a total of $1,650 in prize money will be divided between five winners with the highest award being $450.
The collaboration between ImLive and Gaming adult will include "a treasure hunt that holds a lot of special surprises for the audience," the rep added.
"Comix Harem" players will be able to access "the kinky cosplay event" from within the game itself while ImLive users will be able to watch their chosen characters by entering the hosts' private chatrooms on the website.
"For players, this opportunity will not only gift them the unique event camgirl-turned-game-avatar but give them the chance to win special in-game rewards," noted the rep. "All the camgirls will have special secret codes, revealed to the players only after subscribing to the cam site."
Follow "Comix Harem" on Twitter and Facebook, where "plenty of hints" for codes will be revealed.
Visit ImLive.com and follow the platform on Twitter; click here for ImLive affiliate promotion details.