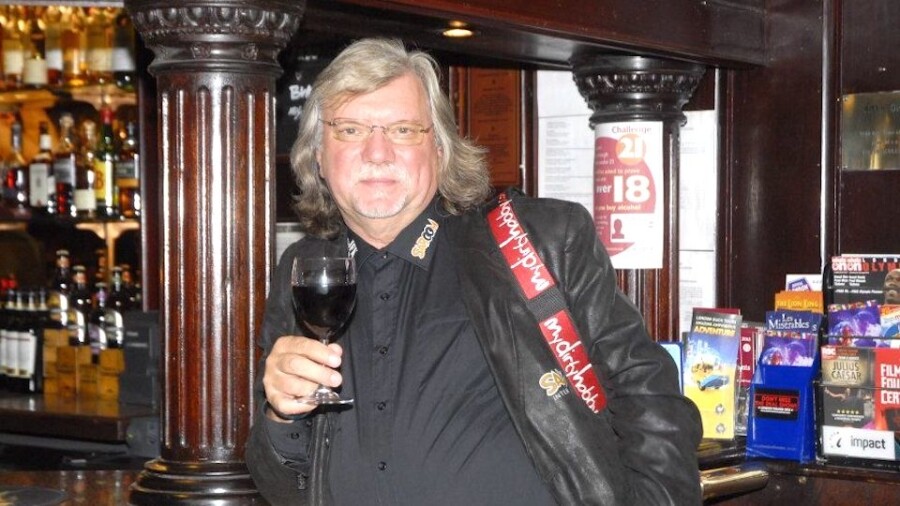 Industry Photographer, Webmaster Julius 'JFK' Kedvessy Passes Away
LOS ANGELES — Industry photographer and webmaster Julius "JFK" Kedvessy suddenly passed away yesterday, according to family and friends.
He is survived by his wife of over 46 years, Sandra Kane, and three children.
"It is with great sadness we announce the sudden passing of Julius F. Kedvessy on Sept 30, 2021," his family posted on social media.
They described Kedvessy, an eminent industry presence at trade shows and events for decades, and the mastermind behind FUBAR Webmasters, as someone whose "personality was larger than life and nothing could slow him down."
"Julius was forever on the run with various projects and businesses to occupy his time, constantly filled with new ideas of what new adventure he could partake in," they added. "He was forever quietly doing things to help others without ever wanting any credit for himself. Even if he was incredibly opinionated, he was always his most authentic self. There is so much more and not enough words to describe the man that Julius was."
Industry Reactions
XBIZ Founder and Publisher Alec Helmy said, "Julius was a dear friend to so many. A true gentleman of the business and an iconic figure of the webmaster community. A trade show without his presence felt incomplete. I will miss him dearly."
"I am sad beyond what words can express," added MojoHost's Brad Mitchell. "For nearly 20 years Julius has been a trusted friend and travel companion. We have been on hundreds of trips across the world together and shared so many awe-inspiring experiences. He was a kindred spirit."
Mitchell said that "sometimes we would just look at each other at events in disbelief and our shared expressions told the whole story. I am so grateful for our years of true friendship and thankful for his hard work, also. Julius was always full of life and energy; he made a really hard job look easy."
"I have so much gratitude for his capturing the best moments of my career and the shiniest moments of our outrageously fancy world travel with so many friends," Mitchell continued. "My thoughts and prayers are with his wonderful wife and business partner Sandra and beautiful family as they mourn this tragic loss. Julius, I'm thinking about you relaxing right now with a beautiful sunset, a great glass of red wine, a fine cigar. Alas, you may rest in peace, my good friend."
Wasteland.com's Colin Rowntree, a personal friend for over 20 years, described the man known by top industry stakeholders as "JFK" as "indeed, one of the most creative, unique and, yes, opinionated people in the adult industry."
"I spent many happy hours with him at shows over the years," Rowntree added, "and he was always happy to pitch in on my Mindbrowse 'theater in the round' sessions at XBIZ shows, where he was the videocam operator — about which he complained loudly, but always managed to get great coverage. He will be sorely missed by me, my family and the industry as a whole."
Jimmy "Wizzo" from Broker.xxx said JFK was, "a staple in the industry recording and documenting industry events as long as I can remember and will be sorely missed at all future events. His friendly smile and greeting was often the first thing attendees of events anywhere in the world would see."
"Sure, whatever is on other side, Julius will be there with camera in hand to greet the rest of us!" Wizzo offered.
Grooby's Steven Grooby explained the history of his friendship with JFK.
"He came across as such a grouchy guy that I avoided him for years, but then maybe 12 or 15 years ago we started hanging out and I found him engaging, fun, warm and just a really good guy and I enjoyed his company immensely," Grooby said. "He was one of the regulars among the cigar-smoking group, and we always managed to get him to sit for a short while, take a break and have a smoke during a show, as otherwise he was nonstop."
Grooby added that he and JFK "shared a lot of good times together from across the U.S. and Canada, to Colombia, Oktoberfest and London. I'm very saddened by his death. He's helped innumerable companies and people in the industry over the decades — and he's a huge loss to our industry. My love to his family."