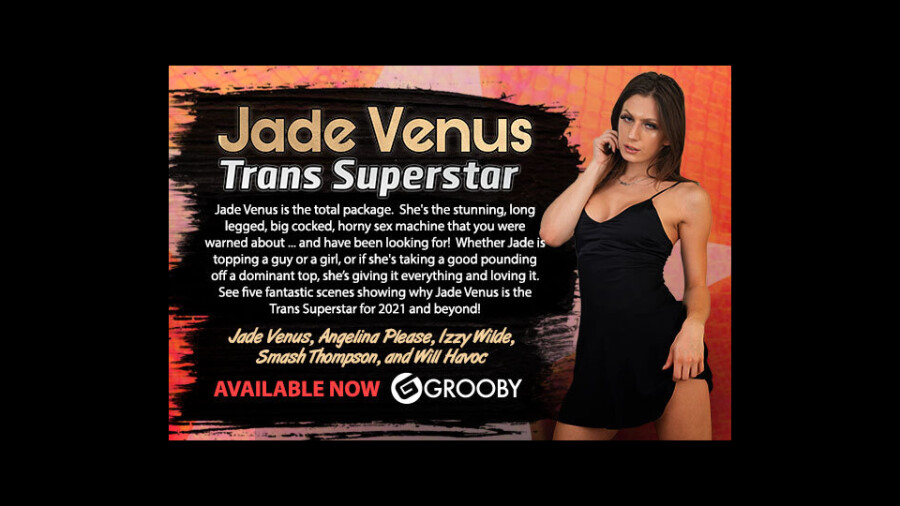 Jade Venus Headlines 'Trans Superstar' Showcase for Grooby
LOS ANGELES — Jade Venus receives her own showcase "Jade Venus: Trans Superstar" from Grooby and director Radius Dark.
The performer is paired with Will Havoc, Angelina Please, Smash Thompson and Izzy Wilde.
"Jade is one the top performers in our genre currently, so she was a fitting addition to our popular 'Trans Superstar' line," said Grooby owner Steven Grooby. "It's easy to see why Jade is one of our most popular Grooby Girls right now."
"Jade Venus: Trans Superstar" is now available from GroobyStore.com and GroobyDVD.com; follow the studio on Twitter.
In related news, Grooby has recently rolled out TGirl Teasers 20," "Trans Starlets 9" and "TGirls Porn 22," among other titles.