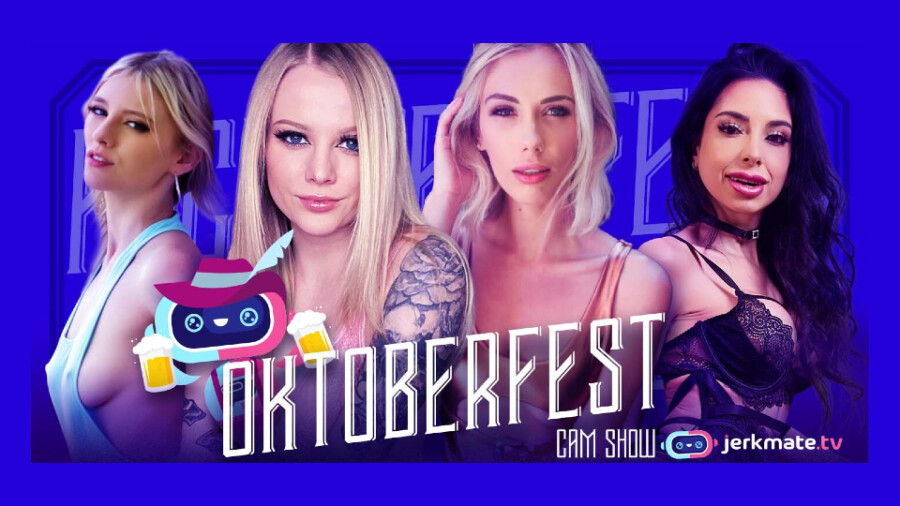 Jerkmate Sets Oktoberfest Live Shows for Saturday
LOS ANGELES — Jerkmate.tv will mark Oktoberfest with special live shows and giveaways Saturday from 8-11 p.m. (PDT), featuring Melody Marks, Sky Pierce, Trinity St. Clair and Paris White.
"During this Oktoberfest celebration, Jerkmate will share the love with an exciting giveaway," teased a rep. "You can get your hands on four autographed panties — worn during the show — five 'Jerky' bobbleheads and five Jerky plushies."
"Join Melody, Trinity, Sky and Paris for a night of thrilling live shows. Celebrate Oktoberfest with top performers who are more than eager to perform in the ultimate live experience," the rep said.
Participants are invited to create a free Jerkmate account, participate in one of the live "gold shows" from 8-11 p.m. (PDT) and answer questions posed by performers in the live chat.
"Winners will be the first person to answer the question in each gold show," the rep explained. "A Jerkmate representative will contact the winners with a private massage during the shows."
Only Jerkmate members are eligible; participants must be 18 or older with a valid email address and credit card, and logged into their account between 8-11 p.m. (PDT) on Saturday, September 25.
In related news, the platform will also launch the Jerkmate.tv Private Room on Saturday.
For three hours, the night's featured performers will each go into the Jerkmate Private Room to "show off their assets in a one-on-one setting throughout the night," said the rep. "So be ready, and most importantly, be quick. This room is offered on a first-here, first-served basis."
Visit Jerkmate.tv and follow the platform on Twitter.