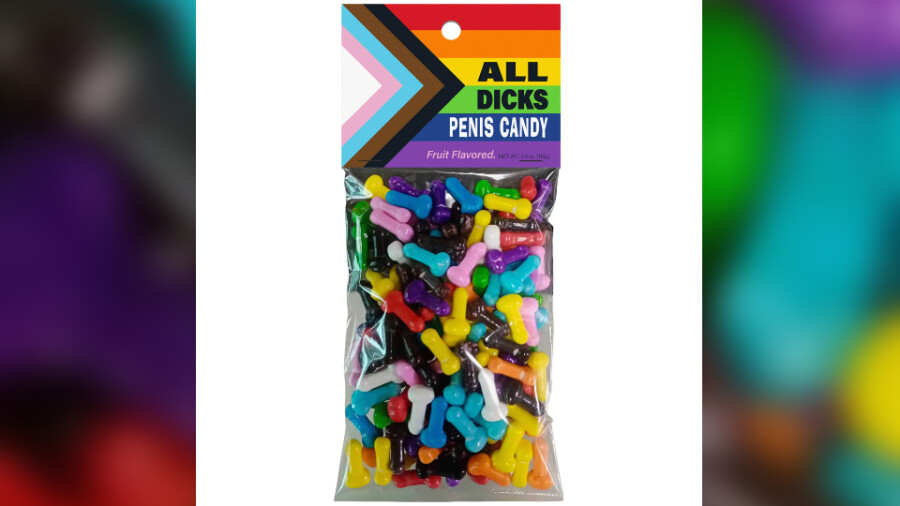 Kheper Expands 'Progress' Line With 'All Dicks Penis Candy'
SEATTLE — Kheper Games has announced "a sweet addition" to its new Progress collection with fruit-flavored All Dicks Penis Candy.
The collection incorporates the licensed Pride Progress flag in its designs and includes all 11 flag colors for the new candy.
"We have seen a great success already in our new line of Progress games," CEO Brian Pellham explained. "It made sense to quickly follow up the games with penis-shaped candy. The candy allows for retailers to offer something for everyone, since the progress flag incorporates trans and LGBTQ+ people of color into its design."
"Many groups have felt overlooked in the past, both at Pride celebrations and with the product offered to them in adult stores," Pellham continued. "We are receiving great feedback already on the games [with] frequent reorders and requests to create more items."
Flag designer Daniel Quasar, a nonbinary artist and graphic designer, reworked the late Gilbert Baker's classic Rainbow Pride flag to incorporate new colors for a more inclusive message.
Quasar's design was introduced in 2018 and has been adopted by a number of city Pride celebrations, including, this year, in Seattle.
Kheper carries an extensive line of any couple sex games and candies, including: "Sex!!!," "Any Couple Sex Dice," "Date Nights Personal Questions," "Hedonism," "Mind, Body & Soul," "Sex! Card Games" in various styles, "Let's Fool Around," "Let's F*ck!", Naughty Emoji Gummies, Rainbow Dick Suckers and more.
Visit the newly revamped KheperGames.com, call (877) 426-3755 or email [email protected] for additional details.