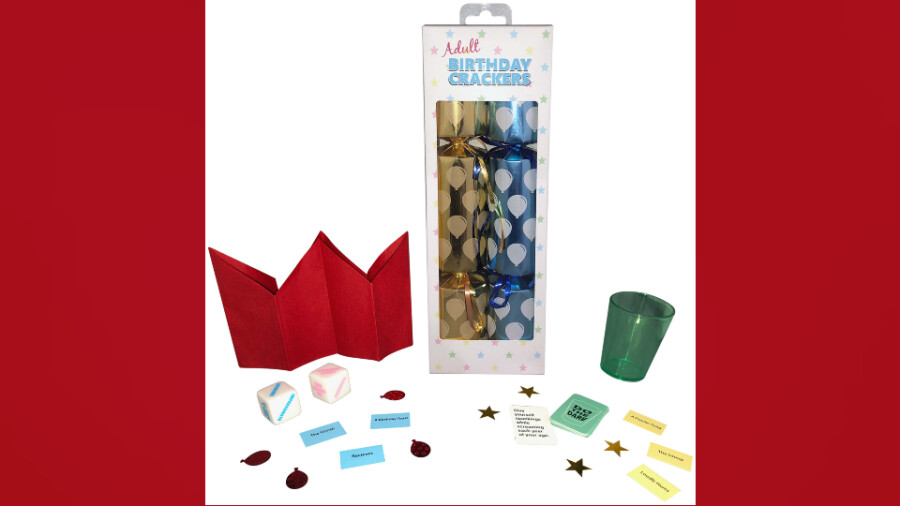 Kheper Games Debuts New 'Adult Birthday Crackers'
SEATTLE — Kheper Games has expanded its Crackers line with Adult Birthday Crackers that pop open to reveal "everything you need to have a fun birthday party," noted a rep.
Each "cracker" contains several items, including "a 'drink-or-dare' card game, an adult humor party dice game, a crown, a shot glass and lots of confetti; 'word confetti' in each cracker combine together to share a new way to celebrate. Add in the regular confetti and that totals to eight items that come out of each cracker," the rep explained.
Kheper CEO Brian Pellham noted the company's Sex! and Christmas Sex! crackers performed so well last year that the line was expanded to include birthdays.
"They're cute, fun and give you a full night of decorations and entertainment for your guest of honor," Pellham added.
Kheper carries "an extensive line of party items, including Birthday Cake Pasties, party games like 'Extreme Personal Questions' and barware like the Pineapple and Disco Ball Cups," the rep said.
Visit the newly revamped KheperGames.com, call (877) 426-3755 or email [email protected] for additional details.