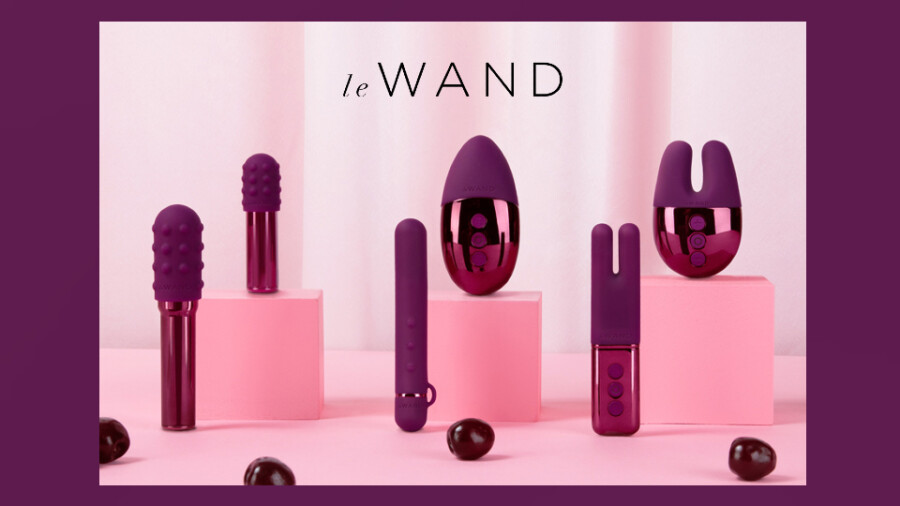 Le Wand Adds New Cherry Color for 'Petite,' 'Chrome' Collections
LOS ANGELES — For the first time in two years, Le Wand has introduced a new colorway for its Petite and Chrome collections with a "fun and festive" cherry option.
The new addition "arrives just in time for the upcoming holidays," a rep explained. "Featuring Le Wand's signature sophisticated designs and technology, the new cherry Chrome and Petite massagers offer another stylish option for the gift-giving season."
Alicia Sinclair Rosen, founder and CEO of Le Wand parent company COTR, noted that "just like any person can feel great after a makeover, so can any product."
"The 2021 holiday season is nearly here and there's no time like the present for a fresh new addition of color to our core lines," she said, adding that "Le Wand's new cherry tone is more than just an attractive color."
"A dark, bold red like our new Cherry Collection evokes strong emotions like passion or intensity, encourages appetite, symbolizes love and danger," she observed. "Eyes look to red first, as it draws attention, creating movement and excitement. These are the type of emotions we're aiming to inspire with our new cherry color."
The new design represents "a sophisticated blend of Le Wand's other bestselling pink and purple colors," the rep said. "Le Wand's vibrant assortment of color options also includes pastels, trendy rose-gold, violet, blue, classic pearl, grey and black, as well as special limited-edition artist collaborative styles."
"Beginning with the end-of-the-year festivities, Le Wand's new cherry Petite and Chrome vibes are perfect for gifting to a partner, friend or oneself," they said. "Come February, the new cherry shade is destined to be a favorite for lovers and anyone looking for a night of passion with a massager that's dressed to impress in a color that reflects their fiery desire within."
Visit Le Wand online, email [email protected] for additional details and follow the company on Instagram.