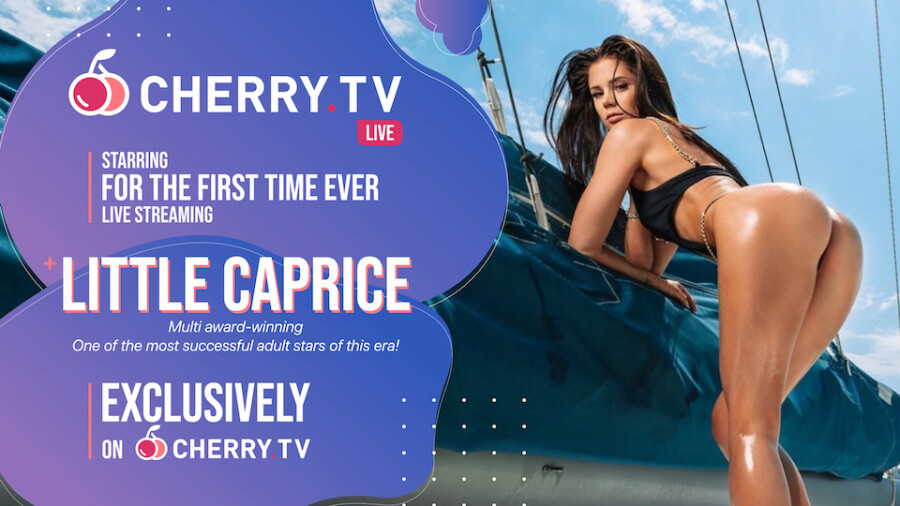 Little Caprice to Make Rare Livestreaming Appearance for Cherry.tv
WILMINGTON, Del. — Little Caprice has announced a rare livestreaming appearance, debuting exclusively for Cherry.tv this Saturday 1-2:30 p.m. (PDT).
"Fans will have a unique opportunity to chat in real-time with Little Caprice and throw some 'cherries' on her, or send her some of our special animated gifts — like a Lambo or a plush teddy bear," Cherry.tv's Business Development and Talent Manager Zuzana Kasinski said. "It is gonna be a lot of fun and an amazing experience for everybody."
"Little Caprice is the perfect fit for Cherry.tv," Kasinski added, noting they are looking forward to "giving fans a truly extraordinary user experience."
Little Caprice enthused that she was "really excited to be performing on cam for Cherry.tv for the first time ever."
"I actually don't do live shows very often, so when I do, I choose only the best sites to collaborate with," Little Caprice added.
"I can't wait for this Saturday!" the Czech performer and multi-XBIZ Europas nominee said.
To watch the Little Caprice livestream, visit Cherry.tv.
For more from Little Caprice and Cherry.tv, follow them on Twitter.