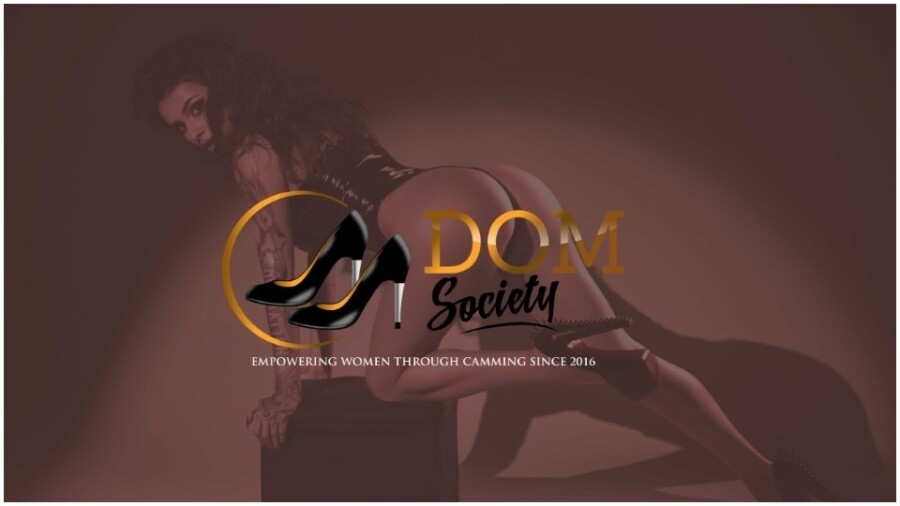 LiveCamFetish Studio Rebrands as 'Dom Society'
BUCHAREST, Romania — LiveCamFetish Studio has announced a rebranding to Dom Society to better reflect, noted a rep, the studio's specific focus on domination fetish.
LiveCamFetish Studio opened its doors in 2016 as "a culmination of the efforts and ambition of its founder, Alexandra Georgia, an active fetish cam model for over 14 years, and as a need on the Romanian studio market for a truly performance-oriented and fetish-exclusive studio."
Georgia noted the rebrand more clearly expresses the studio's "orientation and vision."
"The fetish category has many niches and we want to differentiate ourselves and express our main focus on female empowerment; this has always been our goal, to show models that they can be empowered by camming and that there is no need to make any compromises which they do not feel comfortable doing," she continued.
"During our first five years of activity we were happy and truly honored to receive numerous nominations in categories such as 'Best Emerging Studio' and 'Best Training Program,'" Georgia said, "but the greatest satisfaction was to see the recognition that our models received, who have won 'Fetish Model of the Year' two times in a row at the Bucharest Summit Awards."
Visit DomSociety.ro for additional details.