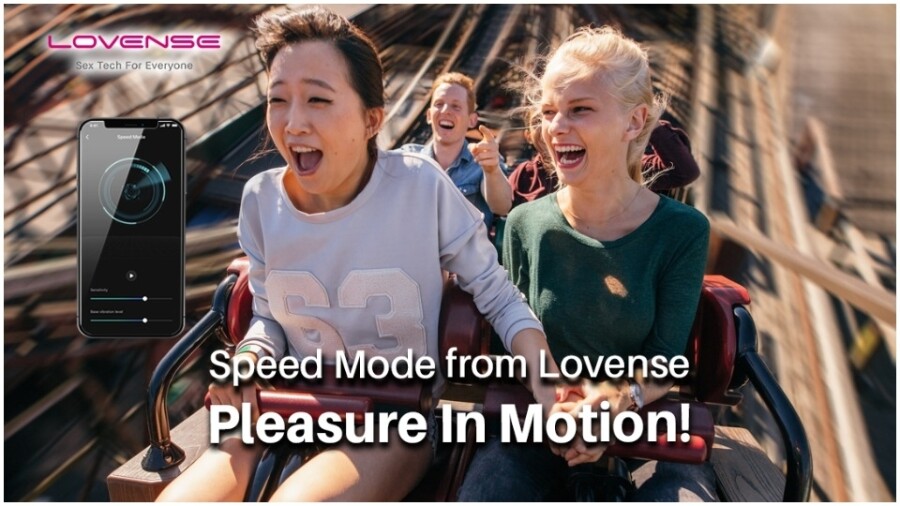 Lovense Introduces New 'Speed Mode' Feature
SINGAPORE — Lovense has introduced a new Speed Mode feature that enables compatible toys to react with vibrations in real time to any movement, acceleration or deceleration of the carrier.
"Complementing the wide functionality of the Remote app, Speed Mode gives users an exciting new option for using Lovense sex toys," a rep explained. "With Speed Mode activated, Lovense toys will react to a user's movement. When accelerating, the toy vibrates with increasing strength. When slowing down, the vibration strength gradually decreases. With steady movement, the toy vibrates at a constant strength."
Lovense CEO Dan Liu noted the company works to make its toys "as interactive as possible."
"Speed Mode offers a completely new experience to fans of Lovense toys, allowing them to brighten up their daily routine and add an element of play and fun to everyday life," he added.
An adjustable sensitivity sensor in the Lovense Remote app allows the toys to respond to any movement "from walking to riding a bullet train or even an airplane," the rep explained. Speed Mode is available in the Remote app version 5.0.9-plus on Android and 5.1.2-plus on iOS.
"Lovense does not recommend activating Speed Mode when operating a vehicle and reminds of the need to act in strict accordance with the legislation of the country of location," noted the rep.
Visit the company online and on Twitter.