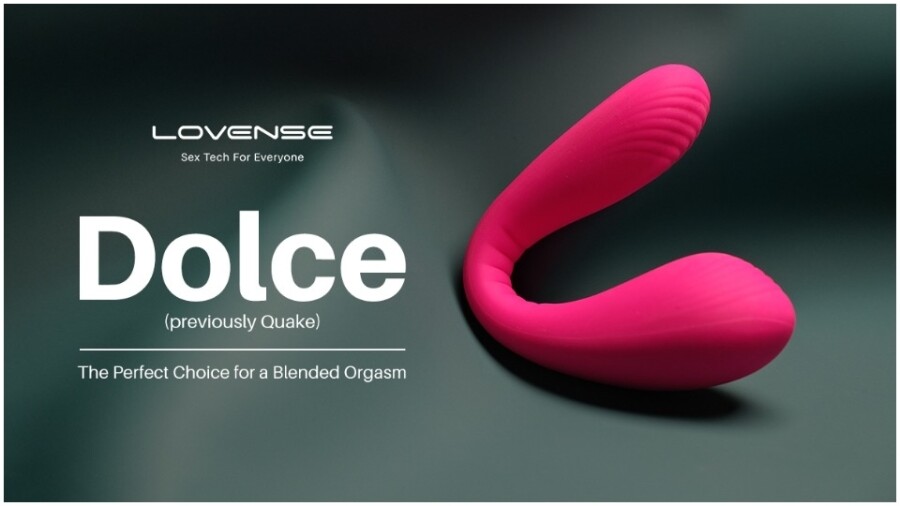 Lovense Renames New Dual-Motor Stimulator 'Quake' to 'Dolce'
SINGAPORE — Lovense has renamed the Quake, described as an adjustable dual-motor stimulator coated in "Lovense-pink" silicone, to Dolce.
"The name change was caused by trademark issues with the name 'Quake' in certain regions of the world," explained a rep.
"The toy itself will not undergo any changes. The name of the toy will be changed on the Lovense website and online store, Lovense software, all e-commerce platforms, as well as in retail stores. Starting from September 28, the toy will begin to arrive in an updated package with the name Dolce on it," the rep continued.
For some time, the product may still be delivered to customers in the old packaging.
"Lovense affirms that these toys are fully covered by its standard one-year warranty and compatible with all Lovense services," the rep said. "Lovense would like to sincerely apologize to its partners and consumers for the inconvenience caused by this situation."
Click here for additional details and find Lovense on Twitter and XBIZ.tv.