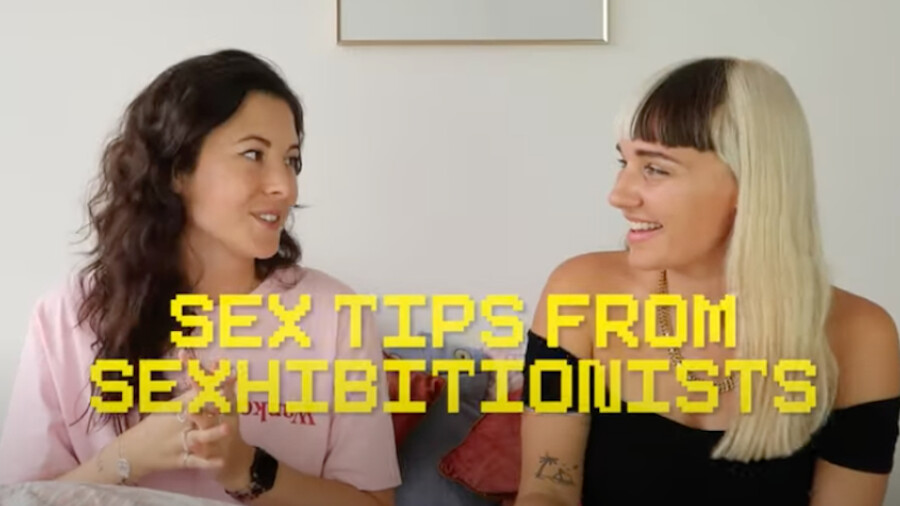 Lustery, ComeCurious Join Forces for Sex Ed Video Series
BERLIN, LONDON — Lustery has announced a partnership with U.K. sex-positive and body confidence bloggers Florence and Reed from ComeCurious to produce four YouTube episodes f or this year's Sexual Health Month.
The videos produced by Lustery and Florence Bark and Reed Amber from ComeCurious will include sex and orgasm advices, a discourse on the past, present and future of porn and an attempt to normalize the stigma behind watching porn.
The first episode has already been released and features sex tips from Lustery's real couples. Within the next three weeks, ComeCurious will publish three more YouTube episodes, one on each Saturday, where they will talk with Lustery couples, Lustery founder Paulita Pappel and the everyday people "who watch porn and don't want to be ashamed about it anymore," said a rep.
"It's widely reported that current sex education programs that focus largely on inducing fear and stigma but neglect to teach anything about the desire, pleasure and enjoyment of sex are failing young people the world over," the rep continued. "While it's far from porn's purpose to step in where the educational system has let us down (let alone Netflix's), both adult entertainment company Lustery and Florence Bark and Reed Amber from ComeCurious, a sex educational YouTube channel, recognize the need for real-talk about everything and anything connected to sex."
The rep added that Lustery and Come Curious "decided to join forces and work together to challenge increasingly pervasive negative trends in an attempt to counteract the present developments to filter all things sex through a lens of shame and moral panic."
The videos will "focus towards rebuilding and reinforcing our hard-won kink-celebrating, and diversity-embracing knowledge about sex and sexuality, shaking the taboo around pornography once and for all and celebrating our desires without shame," the rep said.
ComeCurious co-founder Reed Amber explained that "the more you talk about these things, the better you feel about them. No shame, no judgement. It's just about feeling empowered within yourself."
"We just want to put the conversation about sex out there because people should be talking about it," Florence Bark added.
For the second video, to be released tomorrow on the ComeCurious channel, Florence and Reed will interview Lustery founder Paulita Pappel. In the third video, Florence and Reed will visit one of Lustery's U.K. based couples. The fourth video will take a look at the people who actually watch it, showing some of porn's consumers and giving them the opportunity "to discuss the topic in a shame-free space will hopefully normalize the discussion around porn consumption."
According to Lustery's co-founder Paulita Pappel, "porn is a topic where outdated ideas about sexuality are still pervasive. We've advanced tremendously in the last decade in other areas like female pleasure, yet porn is still a taboo topic and keeps being treated with Victorian views. All the talk about porn addiction is no different than when people were made to believe masturbation will make you blind. We must talk openly about pornography in order to educate and fight stigma."
To watch the first episode of the collaboration, click here.
For more information, follow Lustery and ComeCurious on Twitter.