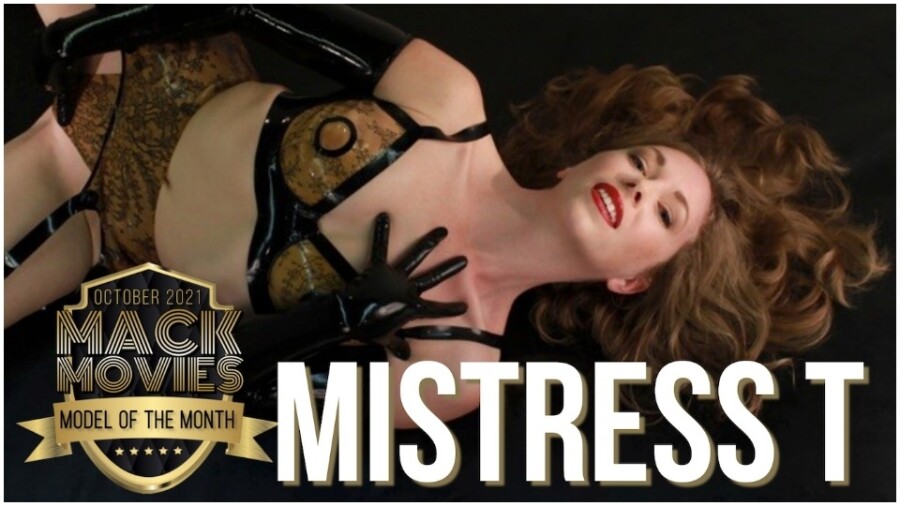 Mistress T Crowned MackMovies 'Model of the Month'
LOS ANGELES — Fetish performer Mistress T has been crowned the MackMovies.com "Model of the Month" with new spotlight scenes to be released every Wednesday.
Her coronation follows the studio's very first "Model of the Month," Darcy Diamond.
"Mistress T, considered an icon of the fetish world with a 15-year career spanning over 2,000 fetish films, was instrumental in the creation of Mack Movies," noted a rep.
Performer and Mack Movies CEO Samantha Mack remarked that "watching Mistress T is like taking a Master Class."
"She was my real-life girlfriend back in 2006 and taught me about everything from lighting and editing to performing and more. Without Mistress T there would be no Samantha Mack, and without Samantha Mack, there would have been no Mack Movies," she said. "She effortlessly takes control and command of the camera and the audience. She is absolutely captivating to watch. Completely fearless. This is why she has been hugely successful in her career, and an inspiration to not only myself, but many performers in the industry."
The performer's memoir, titled "There is More to the Story," delves into Mistress T's personal life, including her relationship with Mack. It is currently available in paperback and audiobook formats, the latter narrated by the author herself.
In addition to her spotlight vignettes in October, two additional Halloween-themed scenes will feature Mack.
"I personally love making holiday-themed movies. The added challenge of a theme keeps me inspired as a writer and filmmaker," said Mack. "Plus featuring Mistress T, a woman who truly helped to define me as a performer, director and businesswoman, makes this month particularly exciting."
New recurring monthly subscriptions to MackMovies in October will unlock a 25% discount with the promo code "SLASH25" at checkout.
Visit MackMovies.com and follow Mistress T, Samantha Mack and MackMovies on Twitter.