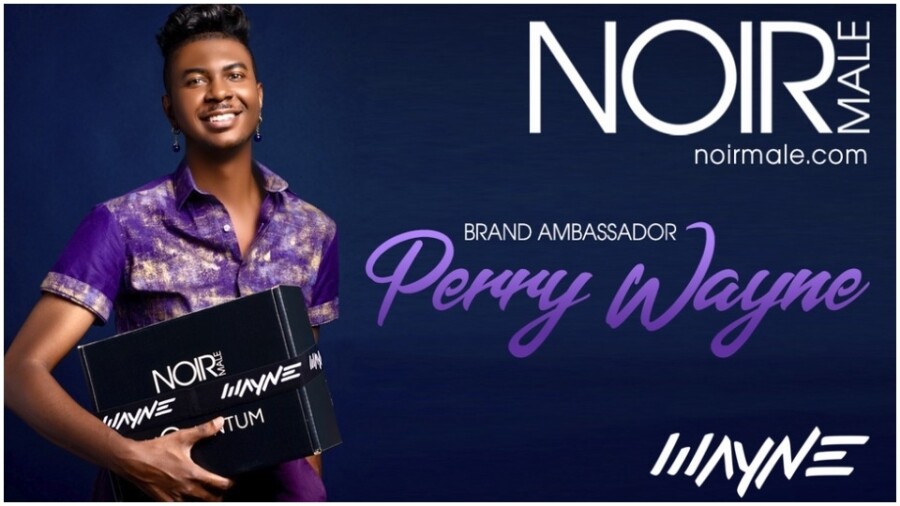 Noir Male Taps Designer Perry Wayne as Newest Brand Ambassador
MONTREAL — Noir Male has named fashion designer Perry Wayne, founder and creator of Wayne Underwear, as its newest brand ambassador. He will undertake duties to include repping for the studio at outside co-branded events, interacting with fans and hosting monthly online events.
Wayne's efforts will help ensure Noir Male "grows its connection with its fans while reaching a broader audience," noted a rep. "Himself a gay man and person of color, he aims to lend his unique voice and perspective from outside the adult industry."
The Wayne Underwear brand has been seen in a number of studio releases and will prominently feature in an upcoming co-branded fashion show.
"I am thrilled to join with Noir Male and share our dedication and passion for the gay and LGBTQ+ community," Wayne said. "As a new brand ambassador, I'm looking forward to reaching out to our diverse communities and sharing our message of positivity, fashion and creativity in its many forms. Noir Male has been on the forefront of sex-positive representation of gay relationships and intimacy and I'm proud to partner with them in this way."
Noir Male Creative Director NuEric Taylor noted Wayne "brings a great attitude, creativity and enthusiasm" to the studio.
"His passion for his work and dedication to the LGBTQ+ community is remarkable and indeed an asset for his brand and all of us at Noir Male," Taylor said. "We are extremely excited for the co-branded events and creative outreach planned in the final months of 2021."
Visit WayneUnderwear.com and on Twitter and follow the designer on Instagram.
Wayne takes the baton from ambassadors Brandon Karson and August Alexander.
Find Noir Male on Twitter and Instagram.