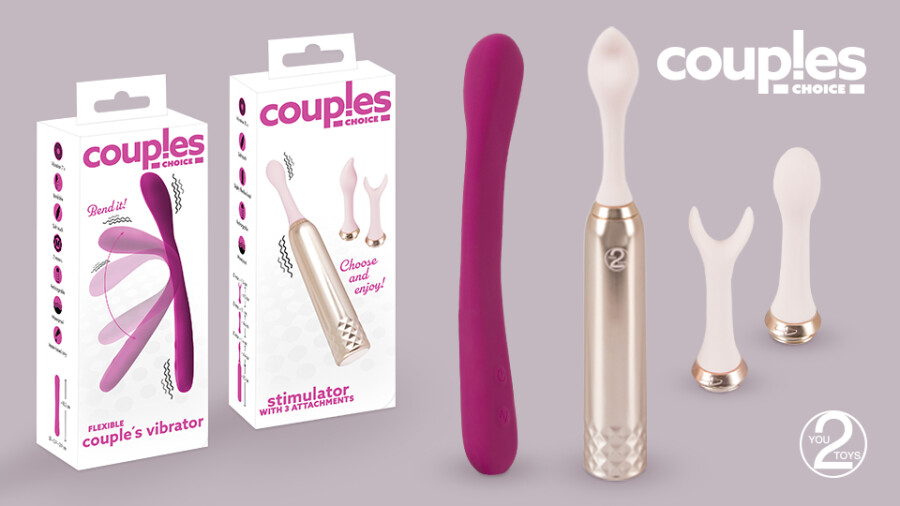 Orion Wholesale Debuts New You2Toys Couples Vibes
FLENSBURG, Germany — Orion Wholesale has further expanded its range of couples toys with new products from You2Toys.
The Flexible Vibrator is "very bendable and makes lots of intense positions possible during couples sex. It is also perfect for diverse solo activities, too," explained a rep. "The motors — one at each end — provide intense stimulation with seven vibration modes."
A second product, the Stimulator With Three Attachments, is "perfect for spot-on climaxes and a must-have for foreplay. The three different silicone attachments have a soft touch texture that gently pleasures the sensitive hotspots," the rep said. "Ten diverse vibration modes can be easily controlled with the button on the stimulator."
Both toys are waterproof and rechargeable with an included cable. They are delivered in eye-catching packaging designed to be stood up or hung from a hanger.
For more information, visit Orion online or email [email protected].