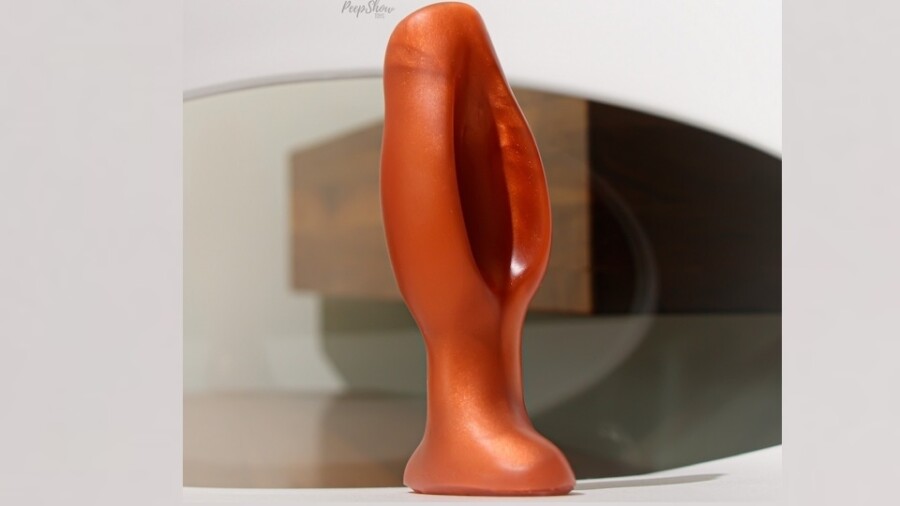 Peepshow Toys Now Offering 'G Squeeze' Vaginal Plug From SquarePegToys
JERSEY CITY, N.J. — Peepshow Toys is now offering SquarePegToys' G Squeeze vaginal plug that's designed for women and couples' play.
Ergonomically contoured and made of silicone, the combination vaginal plug and wearable dildo, a rep explained, is "the perfect toy for discreet all-day wear, couples play or to enhance clitoral stimulation."
"The SquarePegToys' G Squeeze is one of our most highly-anticipated products to debut this year," the rep added. "It's already receiving rave reviews based on its sleek, velvety-smooth and super-soft feel and stretchy, bendable capabilities. The possibilities are truly endless."
The new pleasure product is the brainchild of SquarePegToys founder Scott, who has spent over 25 years designing anal plugs, depth play toys and anal stretching toys made with platinum cured U.S. silicone.
G Squeeze is the first product he has designed specifically for vaginal use, with assistance from Felicity of PhallophileReviews.com and YouTube influencer Tawney Seren.
The product is made in the United States and comes in four colors and thickness sizes.
For more information, visit PeepshowToys.com and follow them on Twitter.