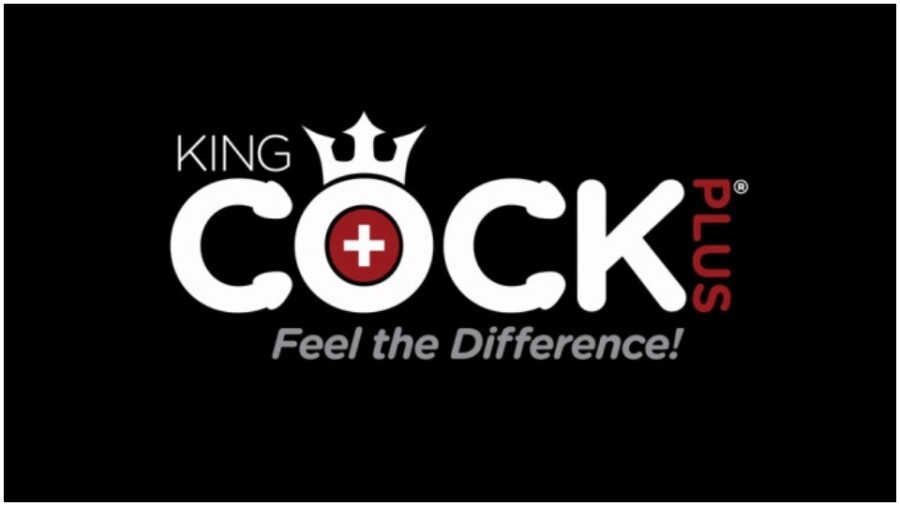 Pipedream Shipping New 'King Cock Plus Triple Threat' Thruster
WEST HILLS, Calif. — Pipedream Products is now shipping a new brown version of its King Cock Plus Triple Threat 7.5″ Thrusting Dildo with Balls.
"With its intuitive three-in-one design and hyper-realistic details, this thrusting King Cock is truly a 'triple threat,'" a rep enthused. "Users can either enjoy simultaneous thrusting, warming and powerful vibrations or experience each thrilling sensation individually. Featuring one-inch-deep piston-powered thrusting motion, internal warming and heating functions with powerful vibrations, this is the ultimate handheld fuck-machine that is half the size and price of bigger, bulkier devices."
Pipedream's Rob Phaneuf noted the Triple Threat was the company's first rechargeable thrusting King Cock.
"It's been a huge success," he said. "The entire King Cock Plus collection is all about inclusivity, so now customers have options for a high-end realistic thruster. The brown Triple Threat is an inch larger and pairs up perfectly with an existing King Cock Plus all-inclusive assortment, just in time for the holiday rush."
The rep described how the toy's Fanta Flesh material "magically grows once it is inserted balls-deep."
"Thrusting pleasure is designed to be naturally responsive, massaging your every movement — fast or slow. The simple press of a button activates the vibrating motor's seven unique functions, which is strategically located at the Triple Threat's tip for pinpoint pleasure, internally and externally," continued the rep. "Designed for optimal stimulation, it combines dynamic vibration with responsive thrusting action and internal warming to bring you the most intense, most explosive mind-blowing climaxes ever imagined."
The toy's "advanced features and intuitive controls" are backed by a one-year limited warranty and ships in sturdy, unisex boxes.
Contact a preferred sales rep for updated price lists and sell sheets, in-store marketing materials and promotional product GIFs; peruse an interactive digital flipbook here, view product demo videos on Vimeo and visit the company online.
Direct inquiries to [email protected].