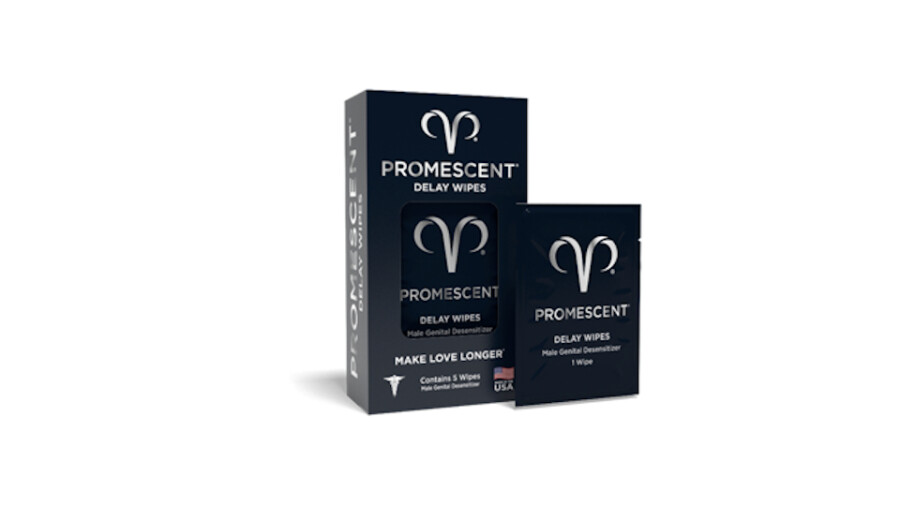 Promescent Debuts 'Delay Wipes'
LOS ANGELES — Promescent has released Delay Wipes, which uses the same TargetZone technology as the brand's popular Delay Spray.
The new wipe version makes application more discreet for penis-owners; and uses a 7% benzocaine formula to desensitize the most sensitive areas — the head and frenulum — and prevent premature ejaculation.
The wipes take effect in five to 10 minutes.
"During the wait time, this is a perfect time to start foreplay to help further close the orgasm gap," a company rep said.
Promescent's Delay Wipes are available in two sizes — a five pack and a 15-pack.
For more information, visit Promescent.com.