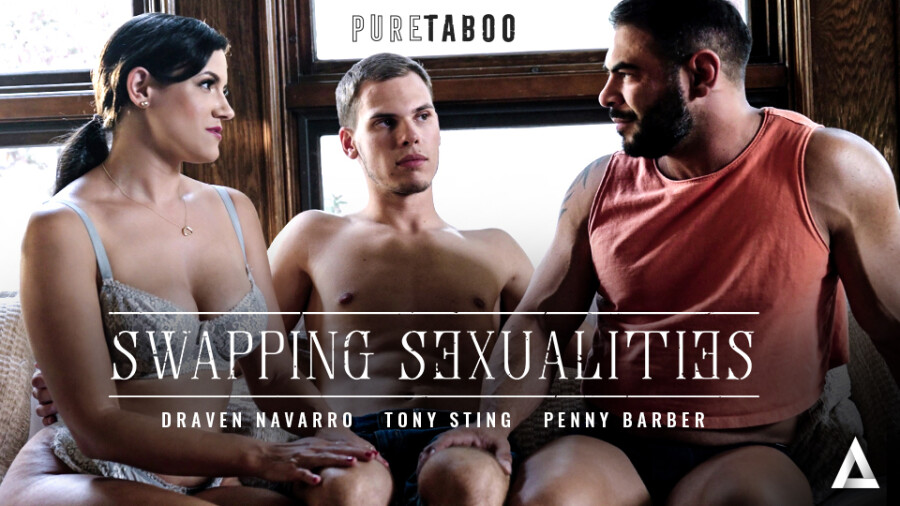 Pure Taboo Releases 1st Bi Scene, 'Swapping Sexualities'
MONTREAL — Pure Taboo has announced the release of its first premium bisexual scene, titled "Swapping Sexualities," featuring Penny Barber and Draven Navarro as "a freewheeling bi couple" who invite young stud Tony Sting to share in their sexcapades.
Sting plays "a naïve young exchange student" who spends personal time with the horny Canadians to "learn about the local customs and their special way of interacting with each other as a family unit," a rep explained.
"We have been slowly working at making Adult Time a fully-inclusive platform, one that offers anything porn fans would like to watch, regardless of their interests or their sexual preferences," Director of Marketing Frank Stacy said. "While we did lesbian episodes of Pure Taboo or some featuring trans models, we had never done a bisexual scene: 'Swapping Sexualities' will be the first one."
"This content is not meant to replace our straight offerings; we are not swapping — no pun intended — a straight episode for a bisexual one," Stacy explained. "We are offering a bisexual one as a bonus to test the waters. We also have a big project coming up soon that will be our very first fully-inclusive studio — stay tuned."
Find "Swapping Sexualities" on PureTaboo.com and follow the studio and Adult Time on Twitter.