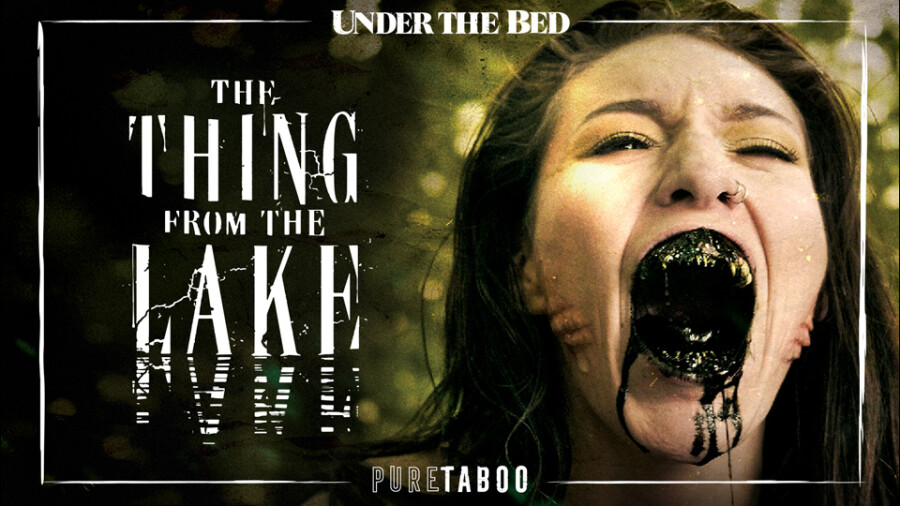 Pure Taboo's 'The Thing from the Lake' to Screen at PornFilmFest Berlin
MONTREAL — The Pure Taboo horror-erotica vignette "Under the Bed: The Thing From the Lake," written and directed by Éric Falardeau and featuring Bree Daniels, has been selected to screen at PornFilmFestival Berlin later this month.
The 43-minute thriller will screen as part of the "Myths and Monsters in the Woods Porn Shorts" series.
Daniels toplines as a scientist "who goes searching for the root cause of a mysterious phenomenon that is destroying the vegetation around a local lake, and finds a something far more sinister — and alluring — in the form of a beautiful creature (Bella Rolland), who makes a lascivious meal out of a sunbather (Lucas Frost)," explained a rep.
Falardeau also serves on the public relations team for parent company Adult Time.
"Being part of Europe's most daring porn film festival is amazing, and I'm very proud; Pure Taboo's 'Under the Bed' series was a bold attempt to bring together the tropes of horror and adult entertainment," he said.
"'The Thing From the Lake' is an homage to the classic Universal monster movies, with a hint of sleazy '70s European sex film. It really is 'porn done differently,'" he added, citing the tagline for the streaming service.
"Under the Bed: The Thing From the Lake" will screen on Wednesday, October 27 and Saturday, October 30. Find ticketing information and additional details about PornFilmFestival Berlin here.
Watch the vignette on PureTaboo.com and follow the studio, Adult Time and the festival on Twitter.