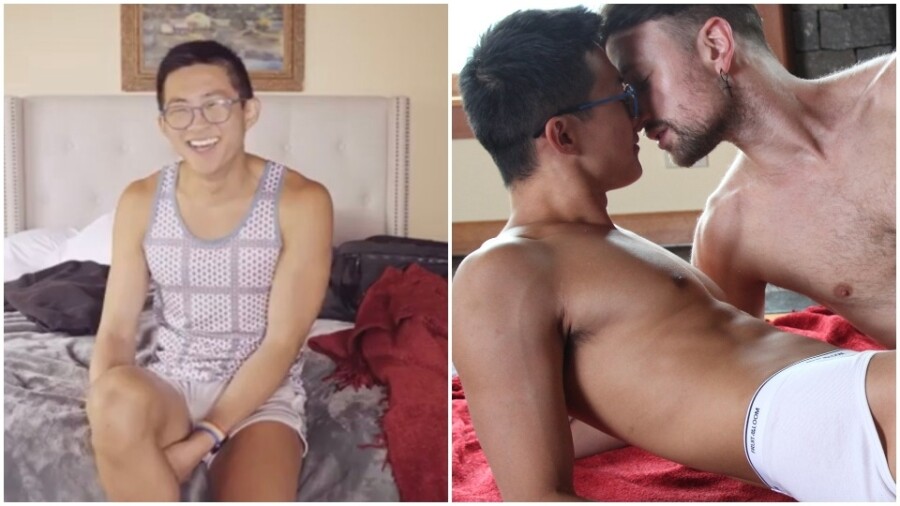 Ray Dexter Retires From Studio Shoots in Doc for Himeros.tv
PALM SPRINGS, Calif. — Gay adult performer Ray Dexter has announced his retirement from studio-shot content with a candid documentary for Davey Wavey's Himeros.tv.
The studio captured Dexter's final handful of scenes, including several installments in its "Sacred Sex" series; the first tryst, titled "Penance," is set for release on November 8.
"Ray is one of my favorite performers. He's such genuine and sexy guy; it is easy to see why he has such a huge following," Wavey said. "We are lucky that he decided to shoot his final scenes in studio porn with Himeros. And I'm so grateful that Ray shared so much of himself with us through the documentary. I can't wait for his fans to see his final scenes."
"Sacred Sex" is designed around the concept, as the title suggests, that "our sex is sacred," a rep explained. "Recognizing the sacred nature of what we do with our erotic bodies is the first step in countering centuries of being told that we are sinful, impure or 'disordered." 
The opening episode, starring Drew Dixon and Nico Nova, was released last month.
Watch Ray Dexter's exit interview on Himeros.tv and the studio's YouTube channel; follow Dexter and Davey Wavey on Twitter.
In related news, Wavey recently spoke about the formation and aesthetic of Himeros for the October issue of XBIZ World; find a digital version of the interview here.