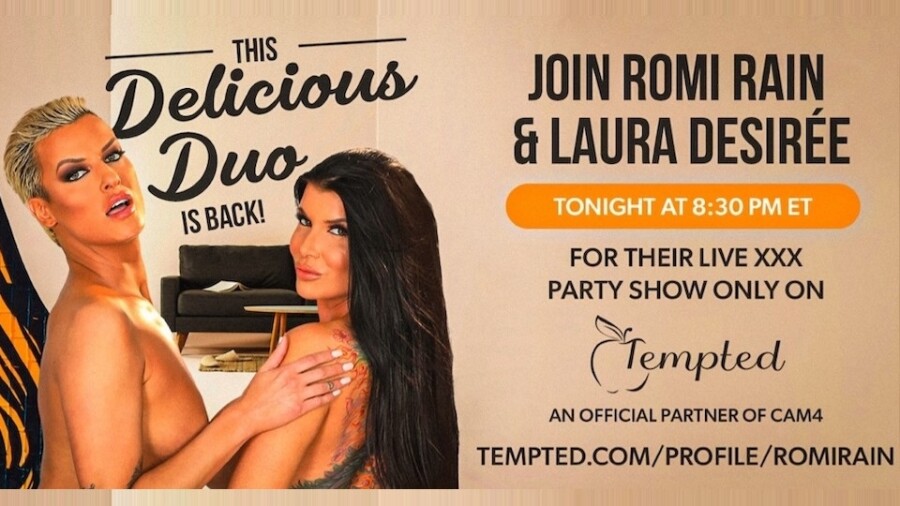 Romi Rain, Laura Desiree to Host Virtual Party on Tempted.com
LOS ANGELES — Tempted.com will livestream an exclusive party and cam show featuring Romi Rain and Laura Desirée tonight at 5:30 p.m. (PDT).
"This one-night-only special event is broadcasting live this evening via Romi's Tempted profile," said a rep.
"Romi and Laura are two absolute goddesses, and we're thrilled to host their exclusive party show," said Tempted.com's Eve. "We love our proud community, and we're committed to offering an NSFW platform that brings the best of the best to an engaged and curious audience."
"Come and play with us," Eve added.
Tempted.com, an official CAM4 partner, offers content creators "several options, including live shows, ongoing referral programs and a 'virtual party show' functionality, allowing multiple performers from all over the world to perform together in one multi-screen view," the rep added.
For more information, visit Tempted.com.
Follow Romi Rain, Laura Desirée and Tempted.com on Twitter.