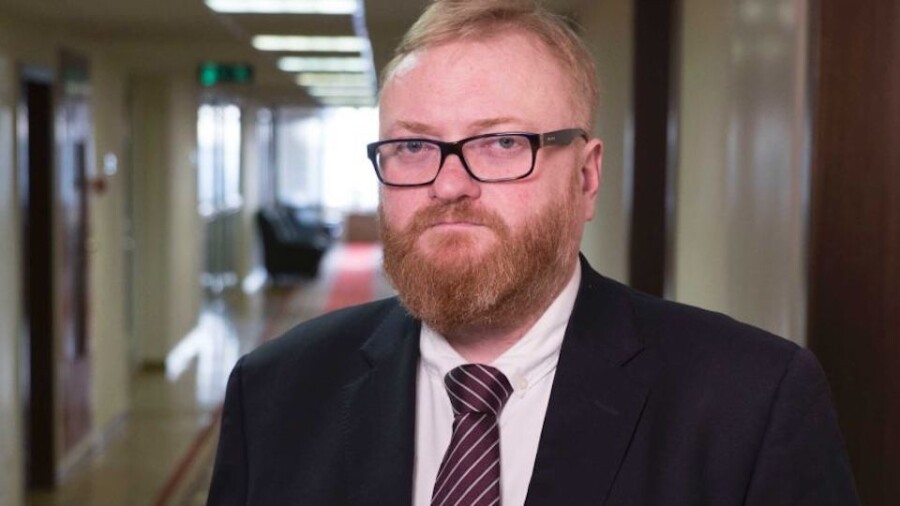 Russian MPs Consider Restricting All Gay Content 'Like Porn,' Start 'Toxic' Registry
MOSCOW — A powerful Russian MP — known for homophobic statements and projects — unveiled last week a bill proposal that would classify all scenes depicting LGBTQ relationships in the same banned or restricted categories as pornography.
The news was unveiled at the same time as another Russian official disclosed he had prepared a catalog of "toxic content" according to a new system that labels content from "completely banned" to "simply undesirable."
Both announcements were publicized by the Russian government-aligned news service RT (formerly Russia Today).
Last Monday the Deputy Chairman of the Assembly's Committee on Family Affairs, Women, and Children Vitaly Milonov (of Putin's governing United Russia party) told RIA Novosti that "people should have the right to ask the state's regulator to not allow the broadcast of films with LGBTQ content.
"Whoever wants can have special access to such videos, as well as with pornography," Milonov stated, citing a government survey that claimed that 80% of respondents believe "it is unacceptable to show homosexual relations in films and TV shows with age 18+ restrictions."
The same survey claimed that  57% of Russians surveyed wanted all scenes of "sexual deviance" banned.
Concern About 'Feminist Childfree Furries'
Also last week, Igor Ashmanov, a member of Russia's Presidential Council for Civil Society and Human Rights, revealed to a Moscow newspaper that he "had developed a catalog to mark so-called 'toxic content' on the internet."
The resource, Ashmanov warned, "would flag topics such as radical feminism, 'childfree' lifestyles, as well as the promotion of homosexuality and bestiality."
"Creating a registry of toxic content," Ashmanov continued "is a way to do something about this grey area" of content he considers objectionable.
Last month, an official from the country's top media regulator told the press that "we need to expand the rights of law enforcers. We have repeatedly suggested this. All kinds of these ideologies — LGBT, radical feminism, furries, childfree — should be recognized as extremism to untie the hands of our law enforcers."
Main Image: Russian MP Vitaly Milonov (United Russia)